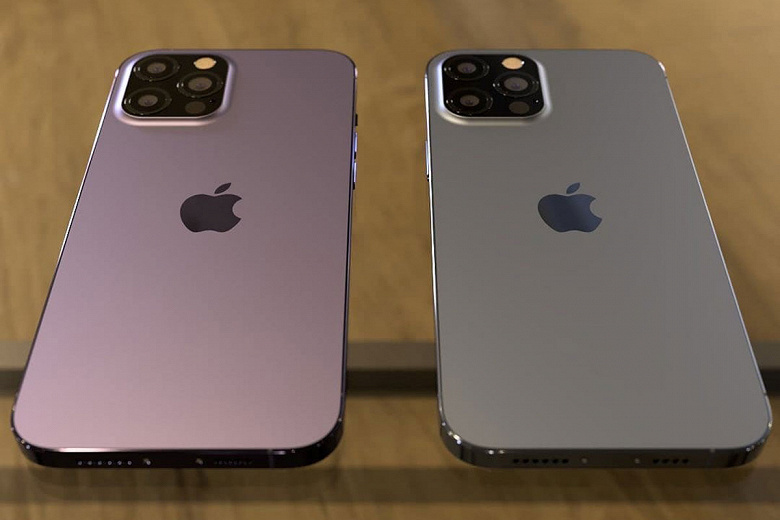 A SellCell survey shows that 44% of iPhone owners plan to upgrade to one of the new iPhone 13 models. Of the four different options (iPhone 13, iPhone 13 mini, iPhone 13 Pro, and iPhone 13 Pro Max), the iPhone 13 is the most popular ( 38%), followed by the iPhone 13 Pro Max (31%). iPhone 13 Pro attracted the attention of 24% of respondents, while iPhone 13 mini was chosen by only 7% of respondents
Thepoll, which was answered by 3,000 US iPhone users aged 18 and over, also found that of the new features expected to appear on some or all of the 2021 iPhones, the most anticipated innovation is the 120Hz screen. This screen will provide smoother scrolling and improved animation, and will also save battery power thanks to the adaptive frequency. Also, users are waiting for a new screen for the sake of the Always-on Display feature.
The following are the top reasons for buying new smartphones:
Higher display refresh rate (120 Hz) - 22%
Subscreen Touch ID - 18.2%
Always on display - 16%
Smaller screen cutout - 10.9%
Large battery capacity - 8.3%
More storage space (1 TB) - 8.1%
Improved camera performance - 6.6%
New color options (orange, pink, etc.) - 4.1%
Faster processor (A15) - 2.4%
Reverse wireless charging - 1.5%
Faster Wi-Fi 6E connection - 1.1%
Portless Design (Fully Wireless) - 0.8%
Interestingly, 27% of iPhone users plan to buy an Apple Watch Series 7, while 13% say they want to buy the as-yet-unannounced AirPods 3.