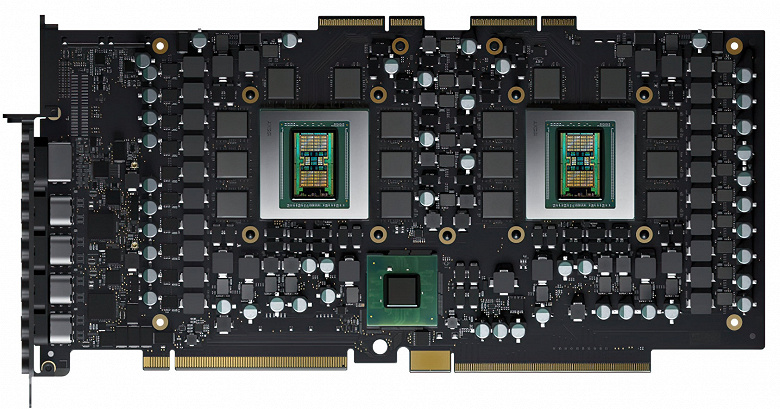 AMD unveils new professional Radeon graphics cards. Three adapters have been added to the list, one of which is quite unexpected. The youngest novelty is the Radeon Pro W6800X. This is analogous to the gaming RX 6800 with the same 3840 stream processors, but with twice the memory. That is, the memory card has 32 GB.
One step higher is the Radeon Pro W6900X, which is an analog of the gaming RX 6900 XT with the same 5120 stream processors, but again with the memory capacity increased to 32 GB. In both cases, the TDP is 300 watts.
But the most unexpected and unusual novelty is the Radeon Pro W6800X Duo. Yes, this is a dual-GPU graphics card with a pair of Navi 21 GPUs and a total of 7680 stream processors. Each GPU contains 32 GB of memory, that is, its total is 64 GB, but in such adapters, it does not add up if we are talking about the access of each core. The TDP of such a card is only 400 W, that is, noticeably lower frequencies can be expected.
Performance (FP32) in the same order is 16, 22, and 30.2 TFLOPS.