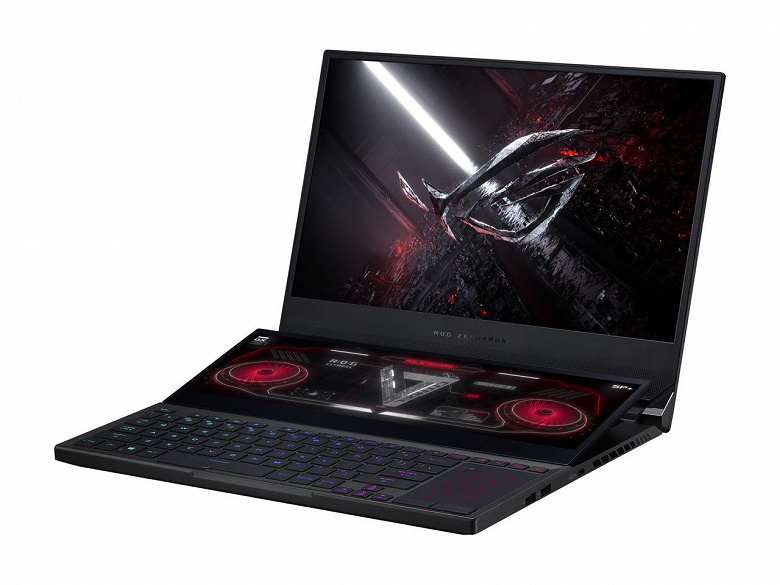 It looks like the first laptop on the most powerful among the presented AMD mobile processors is preparing to appear on sale. Ryzen 9 5980HX was announced along with the rest of the line at the very beginning of the year, but it never appeared in laptops.
And now the Asus ROG Zephyrus Duo SE 15 laptop has been registered in the Newegg assortment, the heart of which is just this APU. Recall that it contains eight cores with a frequency of 3.4-4.8 GHz and supports overclocking.
Specifically in this laptop, it is adjacent to the GeForce RTX 3060 and has 16 GB of RAM. Judging by the description, the configuration can also include the RTX 3080. Of course, the Zephyrus Duo has a proprietary second screen.
No pricing yet, and the laptop itself is not available for purchase. But its appearance in the Newegg assortment speaks of the imminent start of sales.