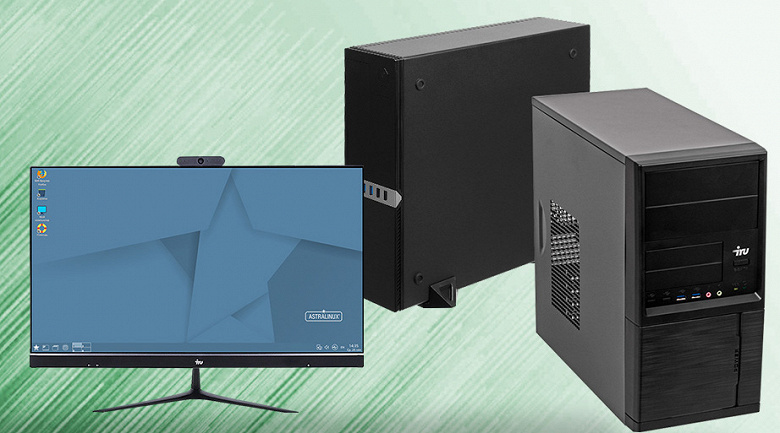 The Russian company Baikal Electronics announced the start of the serial production of computers based on the Baikal-M processor.
The production is carried out by the iRU company. The line includes models of standard and small-format desktop computers, thin clients, monoblocks. All of them are intended for the corporate segment. Baikal-M is a domestic system-on-a-chip with eight Arm Cortex-A57 cores, 8-core Mali-T628 GPU.
In the near future, it is planned to release the Opal desktops of the SFF (Small Form Factor) and MT (Microtower) formats, as well as the Agat monoblock.
Opal will receive the following features:
Operating systems: Astra Linux, OC "Alt", RED OS and others;
Compatibility with domestic data protection tools: ViPNet SafeBoot, PAK Sobol and others;
Memory: up to 32 GB, DIMM, DDR4;
Drives: SSD up to 1 TB or HDD up to 3 TB.
Monoblock "Agat":
Screen: 23.8 inches, Full HD (1920 x 1080 pixels), IPS;
Operating systems: Astra Linux, OS "Alt", RED OS and other OS of Russian developers;
RAM: up to 32 GB, DDR4;
Disk drives: SSD up to 1 TB or HDD up to 3 TB.
Deliveries are scheduled to begin in the first quarter of 2022, with no price announced yet. The English-language media have already taken notice of this news. For example, TomsHardware notes that the Baikal-M1 delivers "2015 performance" - that's when Arm Cortex-A57 began to be used in commercial SoCs.