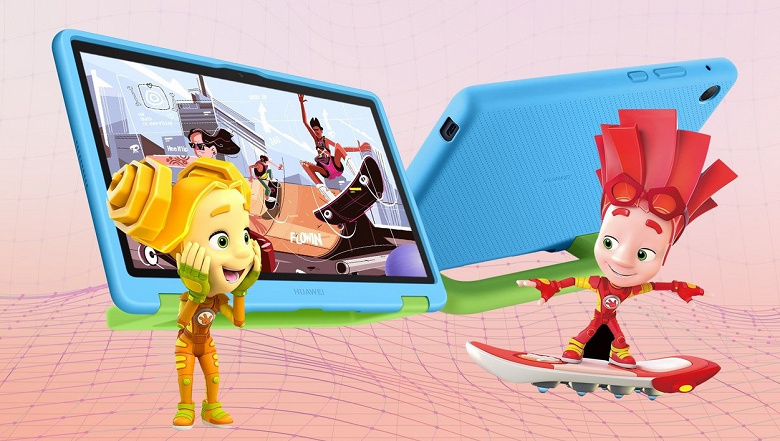 The tablets are optimized for their little users. Includes a stand case and stylus made of hygienic and eco-friendly silicone, blue light filter, posture notifications, rough road notification, access lock while charging, a variety of parental control settings, and a "kids corner" where you can draw, chat and watch various content. For older children, the standard tablet mode is available.
Two models are available to Russian users:
8-inch Huawei MatePad T 8 with 2 GB of RAM and 16 GB of flash memory, LTE support at a suggested retail price of 12,990 rubles
9.7-inch Huawei MatePad T 10 with 2 GB of RAM and 32 GB of flash memory, support for Wi-Fi at a suggested retail price of 14,990 rubles
The 8-inch tablet received a resolution of 1280 x 800 pixels, 5 megapixel, and 2-megapixel cameras, MediaTek MT8768 SoC, a 5100 mAh battery. The 10-inch model differs in screen size, lack of cellular support, and SoC Kirin 710A. The tablets are running the Android 10 operating system with the EMUI 10.0 shell.