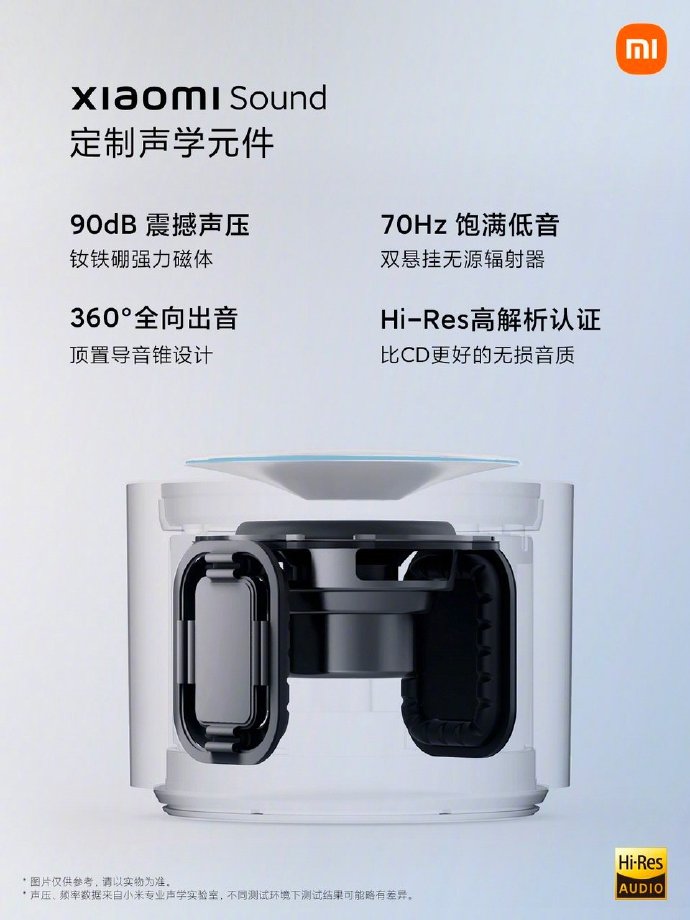 Xiaomi today introduced a number of new products, one of which turned out to be a smart speaker called Xiaomi Sound. At first glance at Xiaomi Sound, the speaker can be confused with a multicooker, of which there are plenty of them in the company's assortment.
A press release on the new product has not yet been published, we have only basic information that Xiaomi Sound is the best of all speakers in terms of sound quality. Harman was responsible for sound tuning.
The manufacturer claims that Xiaomi Sound reproduces sound with the same volume and quality in all directions (360 degrees). In this case, you can combine several speakers to create surround sound at a large event or in a large house. The Xiaomi Sound speaker can reproduce sound in the range of 70 Hz at a volume of 90 dB and supports Hi-Res Audio.
The device also supports voice assistant and ultra-wideband (UWB) communication technology, which is implemented in smartphones such as the iPhone 12 and Samsung Galaxy S21 Ultra, and will also be implemented in the Xiaomi Mi Mix 4 and Xiaomi Mi 11T / 11T Pro.