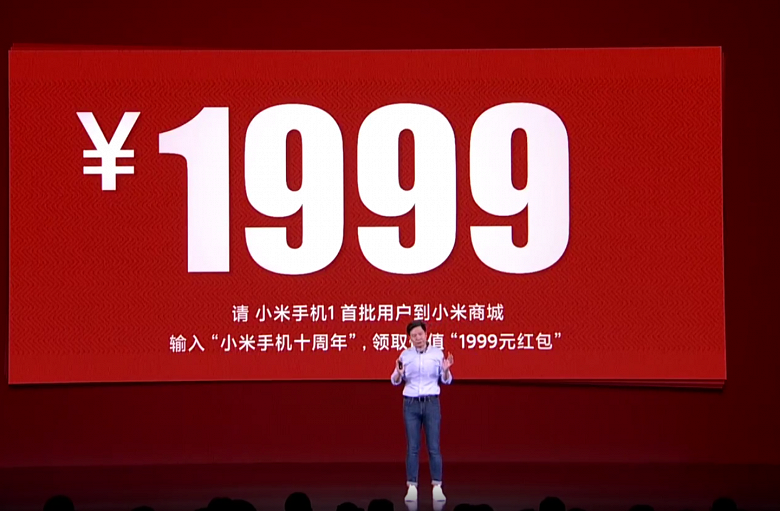 Xiaomi has decided to celebrate the upcoming anniversary of its first smartphone - Xiaomi Mi 1. Xiaomi Mi 1 debuted ten years ago - it was announced on August 18, 2011. At today's presentation in China, where the Xiaomi Mi Mix 4 smartphone, Mi Pad 5 and Mi Pad 5 Pro tablets, new OLED TVs, and the robotic CyberDog were presented, the CEO and founder of Xiaomi Lei Jun made another interesting statement.
He presented the "red envelope". It will be presented to each of the first users of the Xiaomi Mi 1 smartphone as a thank you and the price will be 1999 yuan ($ 308) - that is how much the Xiaomi Mi 1 cost. Simply put, the Xiaomi Mi 1 buyers will be refunded the cost of this smartphone.
Lei Jun explained:
Ten years ago, Xiaomi Mi 1 went on sale for 1999 yuan, 184,600 units were sold and received 370 million yuan. This is Xiaomi's first profit. "
Of course, there were some tricks. To receive the 1999 yuan red envelope, you need to go to the official Mi Mall store and make any purchase. The promotion is valid from August 16.