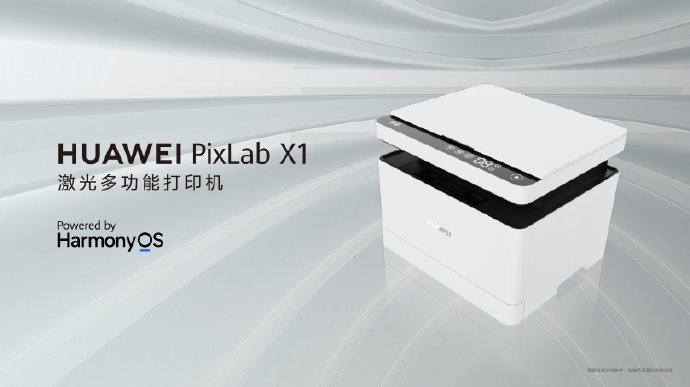 Huawei last week officially unveiled its first multifunctional device PixLab X1. One compact body accommodates a monochrome laser printer, copier, and scanner. The new product is called PixLab X1, its cost is $ 295. There are two cartridges for the MFP: the cost of one is 15.5 dollars, the other is 45 dollars.
PixLab X1 runs HarmonyOS and lacks physical keys: control is carried out using a large touch panel, and in order to wake up the device, you need to touch this screen.
The printer prints at up to 28 pages per minute with a maximum scan resolution of 1200 dpi. The toner cartridge lasts 1,500 prints. The device supports various options for connecting and interacting with computers and mobile devices. The latter, for example, are convenient to pair using NFC - this wireless technology is supported by the MFP by default.