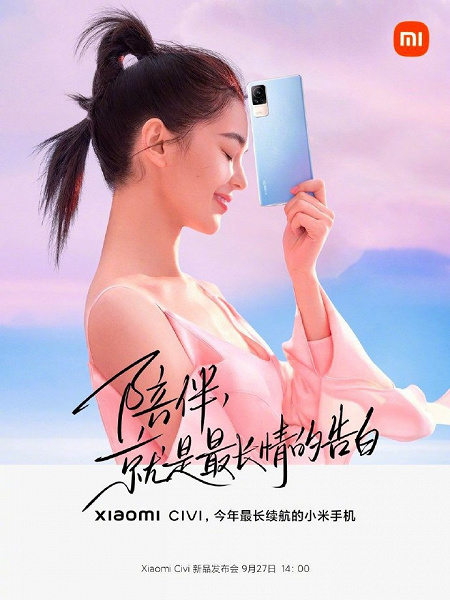 Xiaomi continues to talk about the Civi smartphone, which will debut tomorrow. This time the head of the company, Lei Jun, spoke about the novelty. In another post on the social network Weibo, he called Civi - the lightest and most compact smartphone with a 4500 mAh battery.
Prior to that, Xiaomi called it the thinnest and lightest smartphone Mi 11 Lite, after the initiative was intercepted by 11 Lite 5G NE, and now Civi is called the "flagship of compactness". But in general, we can say that there is parity between the 11 Lite 5G NE and Civi: the first, with a thickness of 6.8 mm and a mass of 158 grams, is equipped with a 4250 mAh battery, and the second, with a thickness of 6.98 mm and a weight of 166 grams, has a battery with a capacity 4500 mAh. Nevertheless, marketing is now focusing on the Civi, which is understandable: this model is newer, moreover, one might say, the founder of a new series.
In addition to a 4500mAh battery, the Civi has confirmed stereo speakers, an IR emitter and NFC. And yesterday Xiaomi said that the Civi uses the Qualcomm Snapdragon 778G platform - just like the 11 Lite 5G NE.