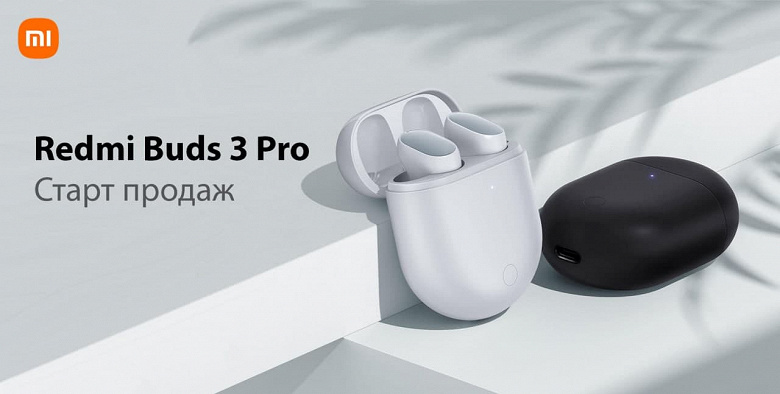 Last week, Xiaomi has announced the start of sales in Russia of new fully wireless headphones Redmi Buds 3 Pro.
The international version of Redmi Buds 3 Pro debuted in July and costs about 70 euros (6,015 rubles). In Russia, users can buy Redmi Buds 3 Pro at a suggested retail price of 5,990 rubles.
Among the features of the model is a hybrid noise reduction mode of 35 dB, support for connecting to two devices at the same time, battery life up to 28 hours (including the case), support for wireless charging, when recharging within 10 minutes, additional 3 hours of operation are available, support for Bluetooth 5.2, protection against moisture and sweat (IPX4).