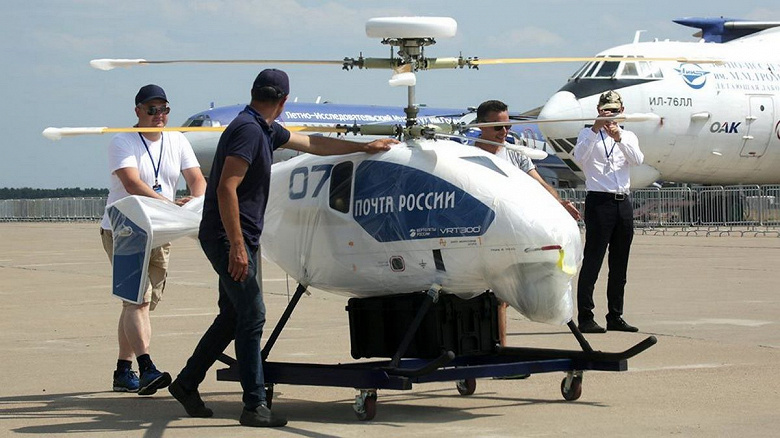 According to the source, in the period from 2021 to 2024 in Russia up to 3.7 billion rubles will be allocated for the development of cargo delivery by drones. The funds will be allocated from the National Welfare Fund (3.4 billion rubles) and additional appropriations from the federal budget (300 million rubles).
The source clarifies that the information was obtained from the annex to the instructions of the Prime Minister of the Russian Federation Mikhail Mishustin dated July 21, 2021, and the indicated amounts there are maximum, that is, apparently, they may be less.
The initiative implies that delivery customers will interact with developers and manufacturers of drones or UAS (unmanned aerial systems) on flight issues, taking into account the established provisions for communications, air navigation and ground handling.
The list of customers already includes Russian Post, Gazprom, Transneft, EMERCOM of Russia and Sberbank. Among the developers and manufacturers of drones are Aeromax, Russian Helicopters, NTsV Mil and Kamov, and the Ural Civil Aviation Plant.
They plan to deploy cargo delivery by drones in the Chukotka Autonomous Okrug, Kamchatka Territory, Yamalo-Nenets Autonomous Okrug and Khanty-Mansi Autonomous Okrug, that is, where the usual transport links can be difficult or cost much more. At the same time, there is no talk of the delivery of goods by drones to ordinary people.