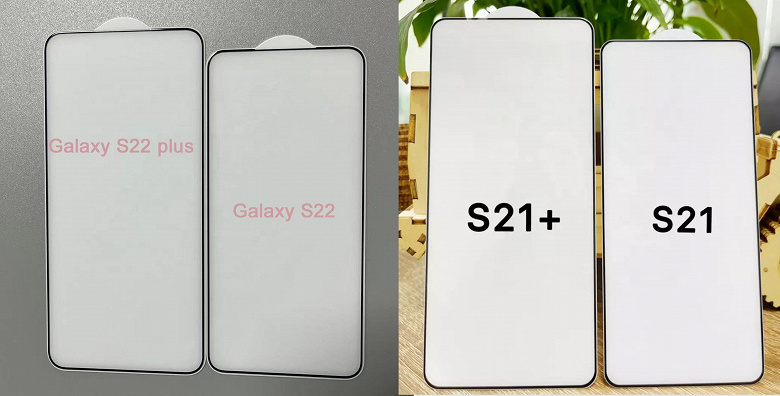 Samsung is already preparing a series of its next flagship smartphones, the Samsung Galaxy S22. Meanwhile, more and more details about them appear on the network. This time, respected Chinese informant IceUniverse has published the first live screenshots of the Galaxy S22 and Galaxy S22 + screen protectors, showing very thin bezels around the screen. Nevertheless, as noted by IceUniverse, you can see that the frames of the new products are slightly wider than those of their predecessors - Galaxy S21 and Galaxy S21 +. Also, the corners are slightly more rounded.
As expected, smartphones of the Samsung Galaxy S22 series will be the first swallows to receive the Qualcomm Snapdragon 898 SoC. Also, smartphones will receive an updated design and upgraded cameras. The older model in the series, the Samsung Galaxy S22 Ultra, will stand out with sharper angles and increased similarity to the Galaxy Note series.
IceUniverse has an extensive track record of fulfilling predictions for mobile technology. For example, he accurately predicted the announcements of various Samsung image sensors, including the recent 50 and 200 megapixel sensors, the emergence of smartphones with "waterfall screens" like the Vivo Nex 3, and the Xiaomi Mi Mix Alpha with a wraparound screen.