Microsoft previously announced the release of the final version of the Windows 11 operating system, and also confirmed that the first of the laptops will receive the RedmiBook Pro 15 Enhanced Edition update. A list of Xiaomi and RedmiBook laptops that will be updated has also been published.
Microsoft uses a phased launch method. Update release times for models that meet the minimum hardware requirements vary from device to device. Those who don't want to wait can download the image and install it via the official website. The manufacturer recommends that you make a backup copy of your data.
The detailed list of Xiaomi and Redmi laptops that can be upgraded to Windows 11 is as follows: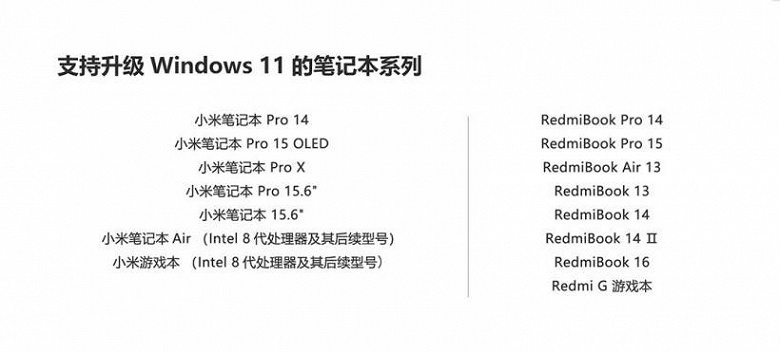 If you are not ready to upgrade or your computer does not meet the upgrade requirements, you can continue to use Windows 10. Microsoft official support for Windows 10 will continue until October 14, 2025. The next functional update for Windows 10 will be released later this year.