Overclocker HiCookie has managed to achieve something from the new Intel processor that was not available with previous generations of CPU Core.
He managed to overclock Core i9-12900K, which will go on sale tomorrow, to 8 GHz! For comparison, the records for the Comet Lake and Rocket Lake generations are 7.7 and 7.3 GHz, respectively. At the same time, these CPUs have been on the market for a relatively long time, and Alder Lake has not even gone on sale yet.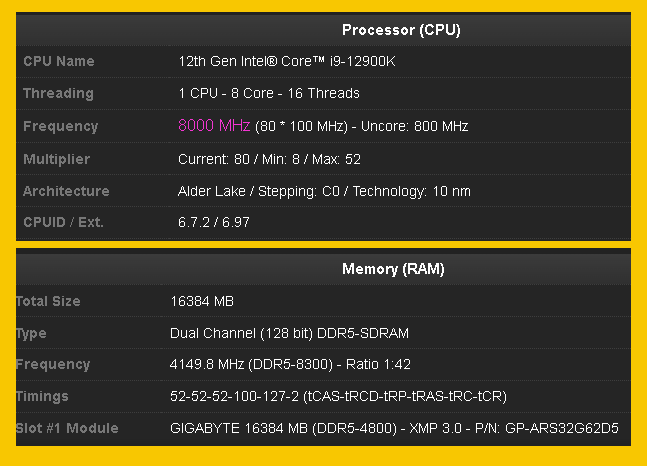 In parallel with the processor, the enthusiast in a separate attempt managed to overclock the DDR5 memory to an effective frequency of 8300 MHz with timings of 52-52-52-100-127-2. Used memory Gigabyte and motherboard Aorus Z690 Tachyon.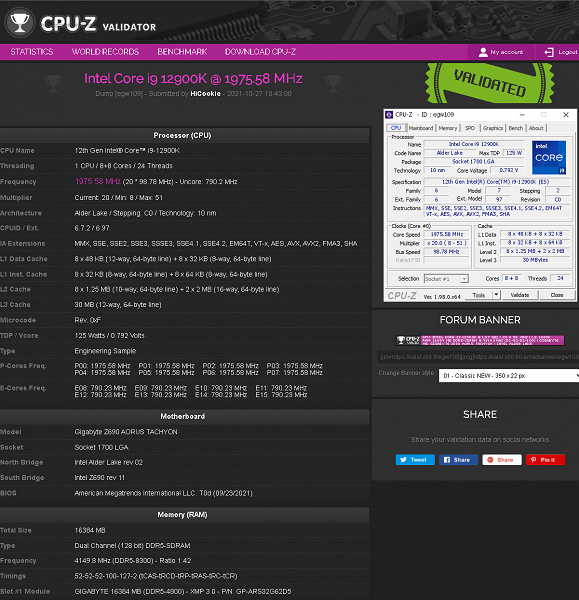 Considering that the new Intel CPUs have not even gone on sale yet, we can expect new overclocking records in the near future, which were not available for the old processors of the company.