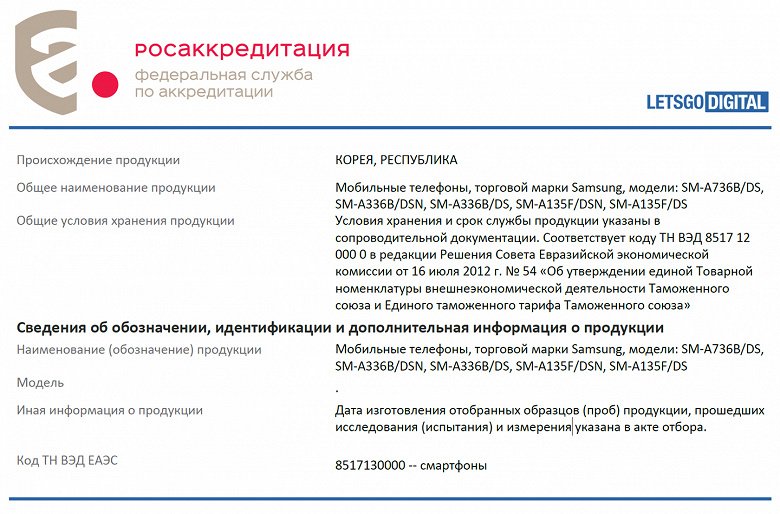 Following the flagship smartphones of the Galaxy S22 series, Samsung will introduce new items from the more affordable and popular Galaxy A-line. These include Galaxy A13, Galaxy A23, Galaxy A33, Galaxy A53, and Galaxy A73. These devices are already certified in Russia.
Of these five, only the Galaxy A13 5G has been presented so far, and even then only in the USA. In addition, Samsung should introduce its regular version, without 5G support. Other models will be released at different times.
According to preliminary data, the Galaxy A53 and Galaxy A73 will debut separately, with the second coming out about a month after the first. Galaxy A23 (regular, without 5G support) and A53 are expected in March, therefore, the Galaxy A73 will premiere in April. Galaxy A23 with 5G support is expected in the second half of the year
Specifications and images of the Galaxy A53 are already known . Judging by the models of the current generation, the characteristics of the Galaxy A73 for the most part will correspond to the parameters of the younger model.