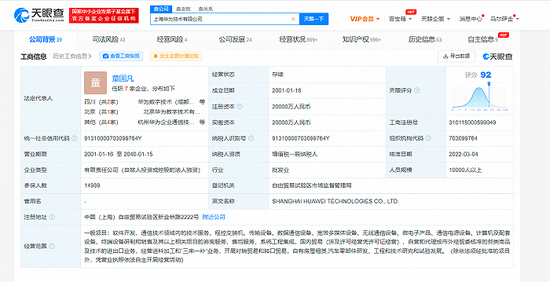 The information shows that on March 4th, Shanghai Huawei Technologies Co., Ltd. underwent an industrial and commercial change, and the company's business scope added auto parts research and development; engineering and technology research, and test development.
The company was established in January 2001 with a registered capital of 200 million yuan. Shareholder information shows that the company is wholly owned by Huawei Technologies Co., Ltd. Huawei has repeatedly stated that it will not build cars. In January this year, Wang Jun, the BU COO of Huawei's smart car solution, once again stated that Huawei does not build cars. "Our core is to help companies build good cars."
It is worth mentioning that in February this year, the news that Volkswagen was considering the acquisition of an autonomous driving unit of Huawei for one billion euros came out again, and there is no official confirmation yet.