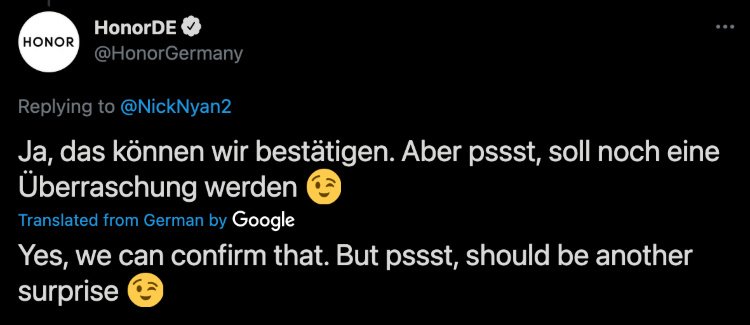 US government sanctions have hit Chinese giant Huawei very hard. The former leading smartphone manufacturer has seen a significant drop in sales in recent years, which has also resulted in an impact on the Honor subsidiary. Last year, Huawei sold it to a consortium of Chinese companies so that the promising brand could continue to grow, unencumbered by the embargo. It was only a matter of time before Honor officially confirmed the return to the Google ecosystem.
This is now done by the German branch of Honor on its Twitter channel. Asked by NickNyan, the agency confirmed that the upcoming Honor 50 smartphone will not only have a Qualcomm Snapdragon 778 processor, but also full support for Google services. It is very likely that Google services will be standard equipment of the Chinese brand from now on, including the upcoming Honor Magic smartphone, which should be equipped with the flagship Snapdragon 888 processor.
For Honor, this marks the end of a two-year period during which he was subject to United States sanctions. With new prospects, Honor will certainly try to regain lost positions in the markets where it previously dominated, including the Czech market. Competition in the middle class has grown significantly in recent years, but Honor will certainly find its place in the market.