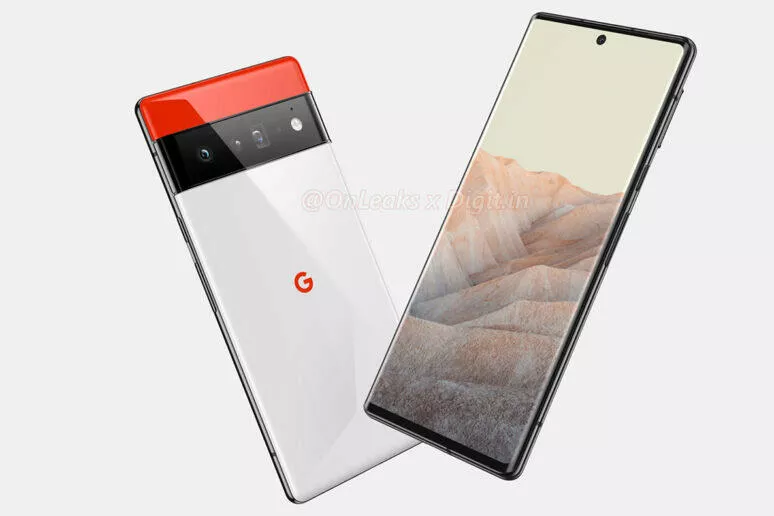 Let's start with a chipset known internally as Whitechapel. According to journalist Max Weinbach, it will not be as powerful as the currently most powerful chipsets (Snapdragon 888 or Exynos 2100) . It will be manufactured using 5nm technology, but in terms of gross performance, it will be somewhere between Snapdragon 865 and Snapdragon 888. This will probably not be an obstacle. Even last year's "eighty-five" has more than enough power, so we will be interested in other elements.
The uniqueness of the chipset will be the fact that we will find, among other things, an NPU (Neural Processing Unit) and an ISP (Image Signal Processor). Although these are not a complete novelty in the Pixel families, they were probably completely missing in last year's models in order to reduce costs. On the back, we find a 50 MPx main and 8 MPx ultra-wide sensor with 5x zoom. As for the color variants, according to Weibnach, we get a choice of orange, green, silver, and black versions.
Other internal reports state that Google will have a similar budget for its marketing campaign as it has for its flagship Samsung. So it looks like Google is excited about its phone (or prototype) and believes that if it gets into people's subconscious, it will be one of the best phones of this year.