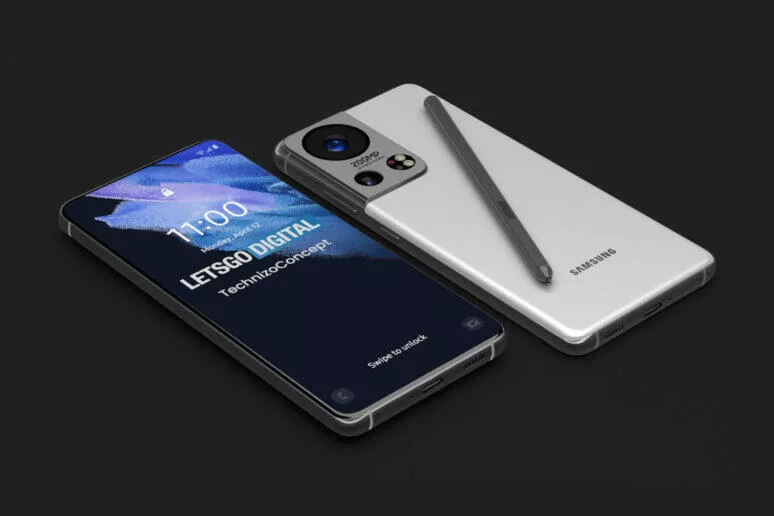 Samsung has long been criticized for using plastic on its flagship phones, eventually moving to glass. Therefore, the public was shocked when it first appeared on the Galaxy Note 20 and this year on the Galaxy S21 again plastic back. With the Samsung Galaxy S22 series, the plastic will find its place again, in addition to more models. At least according to information that has recently appeared on the Internet. But is it wrong?
Samsung Galaxy S22: plastic will appear on the next model
This year, Samsung also brought plastic to the premium series of Galaxy S smartphones, specifically to the "basic" Galaxy S21 model. Next year, however, this material should also appear in the more expensive Galaxy S22 +. The only variant where we can count on glass remains the Samsung Galaxy S22 Ultra.
However, the reuse of plastic does not necessarily have to be negative. It is important to realize that the mentioned material may not give a cheap and unsightly impression at all. Proof of this is the already mentioned Galaxy Note 20 and Galaxy S21 phones.
Another positive feature maybe their better resistance to damage, especially falls. Many smartphone owners use their devices completely without covers or covers.
The undeniable positive of plastic backs are also definitely their lower weight and therefore also the weight of the whole phone. Phones with plastic backs are also more suitable for wireless charging.
With a premium phone for tens of thousands, plastic should not be used was the most common response to the return of plastics to Samsung's flagships. On the one hand, we can agree with this statement. Unfortunately, there is only one reason why the South Korean company decided to take this step, and that is the final price.
So far, this is only unofficial information, but the same speculations appeared last year, before the unveiling of the Galaxy S21. It is almost certain that plastic will really appear in two Samsung Galaxy S22 series phones.