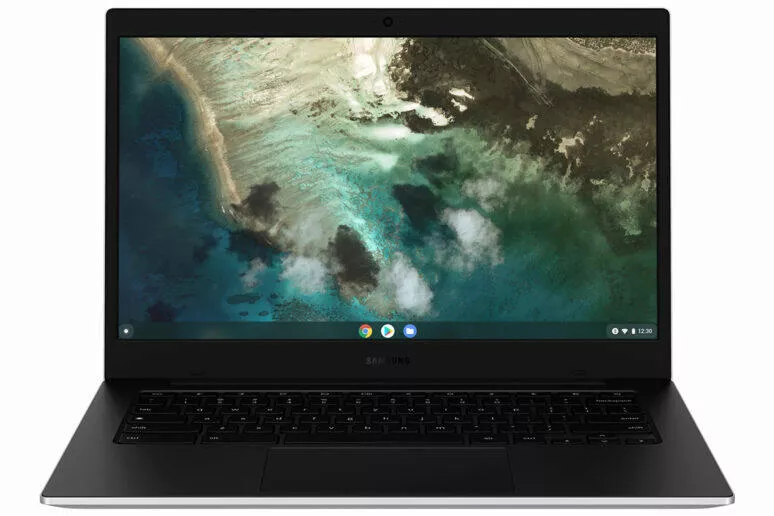 Samsung introduced the Galaxy Chromebook Go somewhat quietly today. It is a relatively basic computer, which will certainly not dazzle you, and the fact that the South Korean giant has not yet published information on prices will not please you. But it can be expected that it will not be high. So let's imagine it together.
As we have already said, this is a basic notebook, dominated by a 14 ″ TFT display with a resolution of 1366 x 768 pixels. A 720p camera will then be used for conference calls. The interesting thing about this model is that it supports LTE connections, so you can stay online on the go. Under the hood, a dual-core Intel Celeron N4500 processor with an Intel UHD graphics chip is ticking. You can choose from either 4 or 8 GB LPDDR4X RAM and 32/64/128 GB eMMC storage.
The laptop weighs 1.45 kg and it also has a backlit keyboard, 2x USB-C, 1x USB 3.2, or an audio jack. If you would like to expand the storage, you can do so using the MicroSD slot. The endurance is taken care of by a 42.3 Wh battery, which supports 45 W charging.