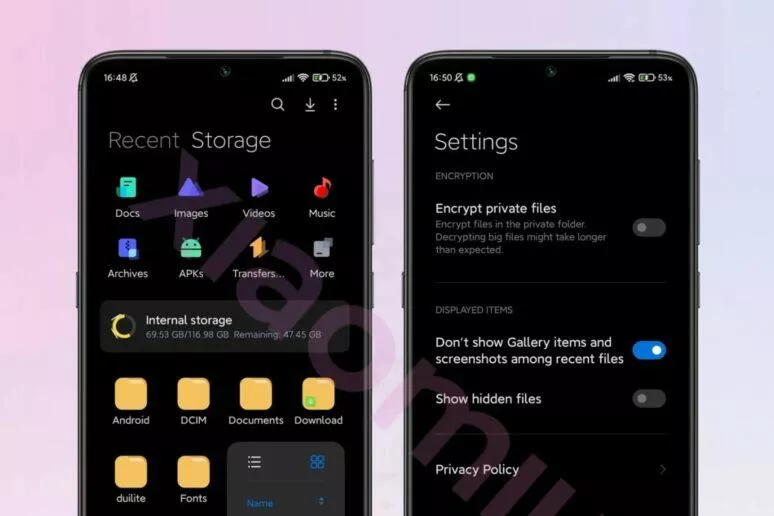 Are you already one of the happy users of the MIUI 12 or 12.5 Android extension with your Xiaomi or Redmi phone? Good for you. If you are one of the enthusiasts who immediately look for the latest versions and news, we have the first look at the finalized MIUI 13 for you. We managed to compose a few screenshots from a file manager in this environment from several sources. And a short video capturing some animations.
As expected, and the mentioned images partially confirm this, the transition from version 12 to variant 13 will not be too radical in terms of design. This happened during the last generation update, so Xiaomi has no reason to change big things again.
The first view of the attached images and one video shows the menu of applications and the environment of the Mi Drive application, ie the content manager in the repository. According to the first assumptions, MIUI 13 was to officially see the light of day at the end of June. Now it looks like that won't happen until July. Some time ago, a preliminary list of phones that should get a new superstructure also appeared.