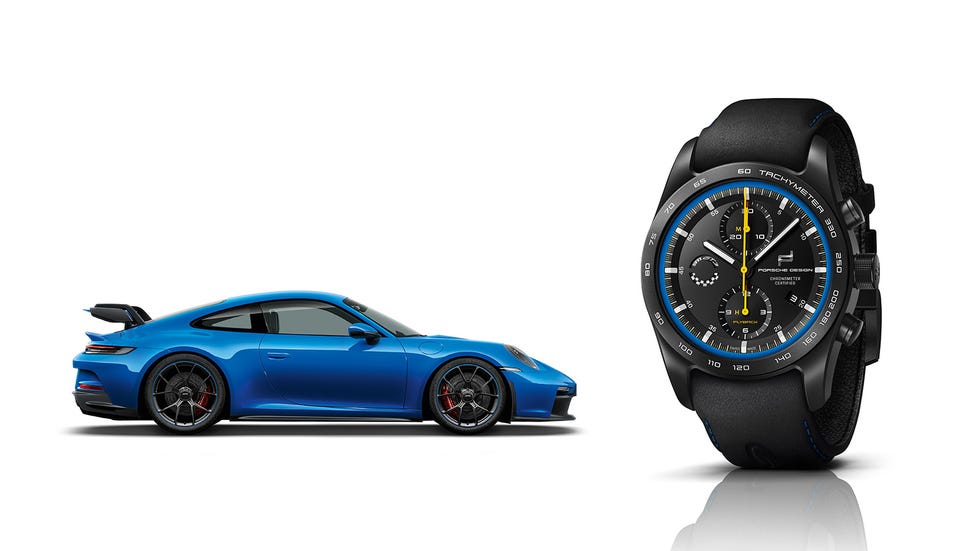 A watch with the Porsche seal can now be personalized with just a couple of clicks. When buying a certain car, many people make use of the configurator offered by the manufacturer itself on its website, a tool that allows us to preview the different options available on the screen of our computer, mobile, or tablet. Now, Porsche has wanted to go a step further by offering this instrument for two of its smaller models, which are not powered by a combustion engine or have wheels.
Inspired by 911
We say this because Porsche Design has just launched a configurator that will allow the user to personalize the two available watches with the stamp of the German company, one more basic and the other inspired by the 911 GT3. All available configuration options are derived from the Porsche 911, while the use of titanium is a tribute to the lightweight construction of the iconic German sports car, with a range of available colors inspired by the interior and exterior tones of the model. In addition, the rotors are based on the tire designs of the nine-eleven.
The watch configurator not only allows you to personalize the watch itself but also affects the case and the strap, with a personal recorder that will not go unnoticed. This digital tool is based on the Porsche Design Chronotimer Series 1, manufactured in the German firm's own watch factory in Switzerland, in accordance with the production principles and typical quality of the automaker. In total, the configurator offers the user no less than 1.5 million possibilities, so you will have to take your time to design the watch to your liking.
Up to three months of waiting
Once the setup is complete, the user will receive a unique code which they will need to send to any authorized Porsche dealer or Porsche Design retail store to order their personalized watch. This will be manufactured by hand according to the chosen specifications and the lead time can reach 12 weeks. As for prices, the most affordable option starts at $ 5,150, while the watch inspired by the 911 GT3 increases the bill to 8,100 and without counting the number of options available.