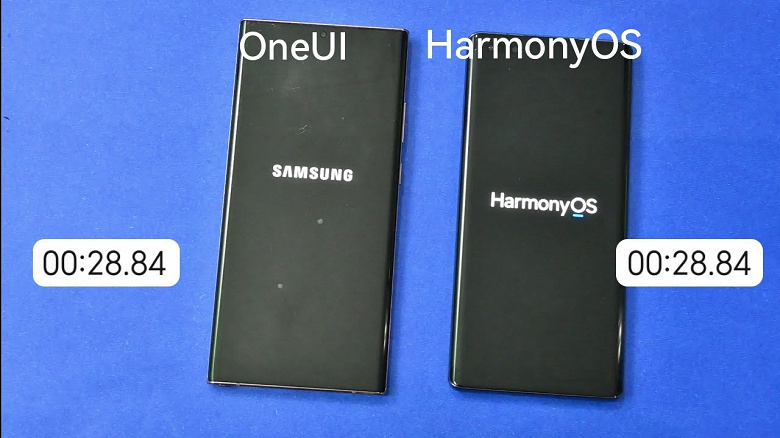 The resource Huawei Central has published a video comparing the download speed of smartphones running the HarmonyOS 2.0 operating system and the One UI 3.1 shell based on Android 11.
HarmonyOS 2.0 developers have repeatedly stated that the new operating system has received many optimizations that have a positive impact on the loading speed of the OS and applications. That being said, Samsung has also made many improvements to the latest version of its proprietary One UI shell.
During testing, a Samsung smartphone running One UI 3.1 booted up in 34 seconds. The HarmonyOS 2.0 device was the winner with a score of 30 seconds.
Huawei plans to migrate more than 300 million devices to HarmonyOS 2.0 by the end of the year, including 200 million of its own smartphones and tablets. A couple of weeks ago it became known that more than 30 million devices have already been translated to HarmonyOS 2.0.