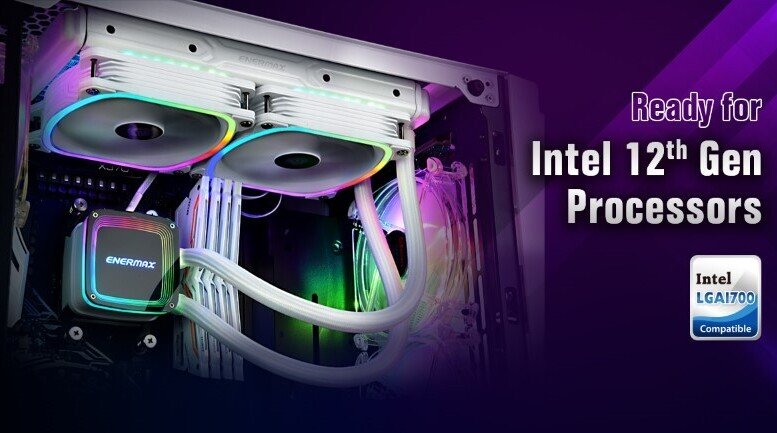 The company Enermax, which specializes in cooling systems, has announced that its cooling systems will be compatible with the upcoming 12th generation Intel processors (Alder Lake). Compatibility is designed to provide a mounting kit that fits current and future cooling systems.
All future Enermax desktop CPU cooling systems will include the required LGA 1700 mounting kits. LGA 1150, LGA 1200 and AMD AM4, AM3 +, AM3, AM2 +, AM2, FM2 +, FM2 and FM.
LGA 1700 mounting kits will be provided free of charge to anyone who has previously purchased an Enermax product. The list includes models from the AQUAFUSION, LIQTECH II, LIQMAX III, ETS-F40, and ETS-T50 AX lines. To request a kit, you must contact your local Enermax subsidiary and provide proof of purchase for one of the listed coolers and 12th Gen Intel processor or motherboard with an LGA 1700 socket.