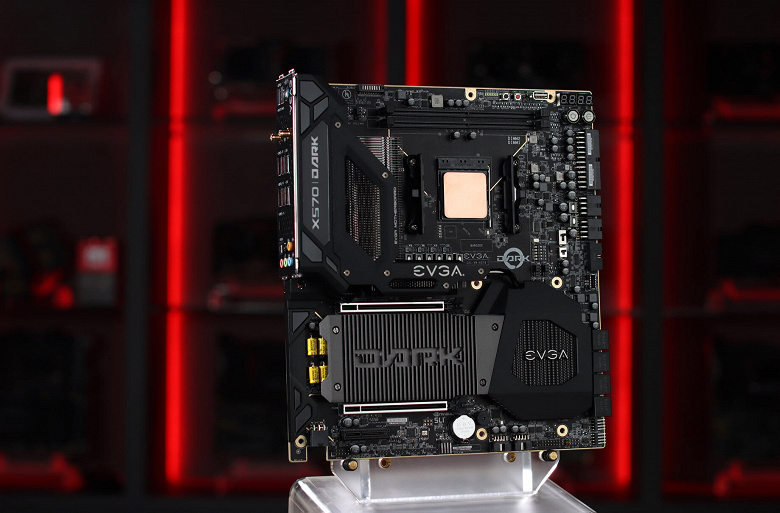 Renowned overclocker Kingpin has released the first image of the EVGA X570 Dark production motherboard. This is the flagship model with socket AM4, designed to overclock the latest AMD processors based on the Zen 3 architecture. According to the source, the board designers have clearly prioritized overclocking the processor and memory. In particular, the processor socket is rotated 270 °, which improves liquid nitrogen cooling. There is only one DIMM per memory channel, which is the optimal topology for overclocking memory. Power connectors, built-in buttons, switches, POST indicator, and voltage measurement points are conveniently located in the upper right corner of the PCB. The power connectors are angled to fit the cables to the side of the board.
The board has two PCIe 4.0 x16 slots. If both are busy, 16 lines are divided equally between them. In addition, the PCIe 4.0 x4 interface is routed to the M.2 slot. The chipset is passively cooled with a large heatsink that fits into the heatsink above the two M.2 slots on the board. Network connectivity seems to include dual wired ports and a Wi-Fi 6E wireless interface.
No pricing information yet.