DxOMark has tested the main camera of the first Qualcomm smartphone, the Qualcomm Snapdragon. And although the smartphone is intended for members of the Snapdragon Insiders program, it has a good enough camera to enter the top five, tied for fifth place with the Xiaomi Mi 10 Ultra.
Like the Xiaomi Mi 10 Ultra, the Qualcomm Snapdragon smartphone scored 133 points. At the same time, it turned out to be the most expensive smartphone in the DxOMark Top 5 - its price is $ 1,499.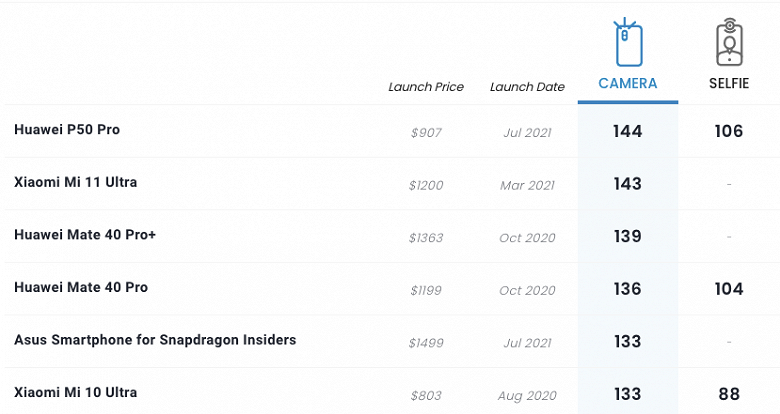 DxOMark experts called the Qualcomm smartphone "a strong contender" for the rest of the leaders in the ranking. It scored two points more than the Oppo Find X3 Pro and Vivo X50 Pro + (both rated at 131) and three points more than the iPhone 12 Pro Max (130). The smartphone was also able to rival the Xiaomi Mi 10 Ultra rating, despite using a less impressive combination of camera modules.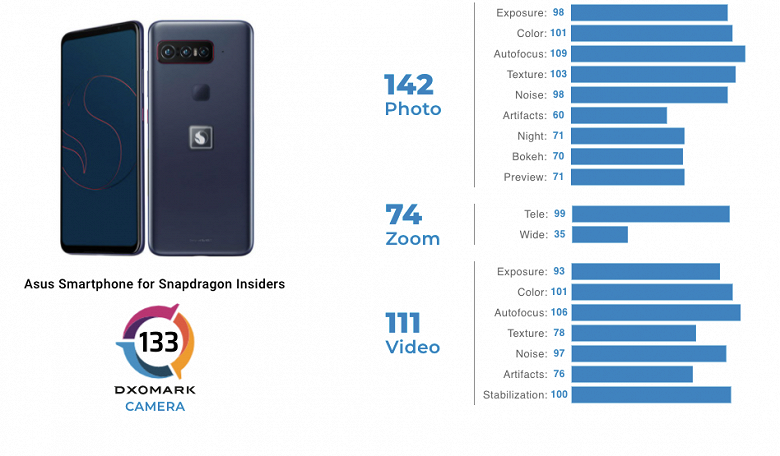 The camera copes with photographs very well by 142 points. The main advantages are autofocus, noise reduction, and on-screen preview very close to the final result. The smartphone scored 111 points in the video, which is also an excellent result.
Among the minuses, there is low contrast in complex high-contrast scenes, sometimes noticeable loss of texture and artifacts, infrequent inaccurate color rendition and a slight pink tint, as well as a low level of video detail in low light.