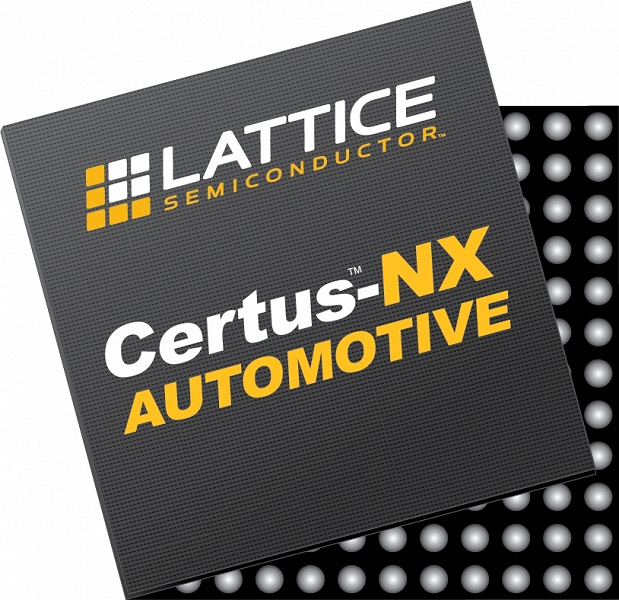 Lattice Semiconductor has expanded its automotive electronics portfolio with the Lattice Certus-NX Programmable Gate Array (FPGA) family optimized for infotainment, advanced driver assistance systems (ADAS), and safety-related applications. Built on the Lattice Nexus platform, programmable gate arrays combine automotive-grade features with best-in-class I / O density, energy efficiency, small footprint, reliability, speed, and fast PCI Express (PCIe) and Gigabit Ethernet.
"The demand for automotive semiconductors is on the rise as current trends in automotive electrification, autonomy and connectivity are forcing manufacturers to look for ways to provide the enhanced features and user experiences that drivers are looking for in their next car," said Jay Aggarwal, director of Lattice. Semiconductor Marketing. "With best-in-class performance and energy efficiency, support for popular small form factor I / O standards, and high reliability, our Certus-NX general purpose FPGAs represent an attractive silicon platform for the next generation of automotive applications that automakers are striving for."
The key features of Certus-NX include low power consumption, four times less than similar FPGAs. Moreover, the developer has the opportunity to choose a high-performance or low-power mode of operation, depending on the needs of the application. The gain in size reaches three times, and in terms of I / O density per 1 mm 2 - two times in comparison with competitors' products. The manufacturer also notes ultra-fast configuration from SPI memory, which is 12 times faster than competitors, with the ability to customize I / O in just 3ms and start-up of the entire chip in just 8-14ms, depending on its size.
The Certus-NX FPGA configuration includes up to 39,000 logical cells, 2.9 Mbit onboard memory, 56 18 x 18 multipliers, 192 programmable I / O lines, one PCIe (5 Gbps) lane, two SGMII lanes (1.25 Gbps), two 12-bit ADCs capable of up to 1 million conversions per second. The microcircuits are packed in housings with dimensions of 6 x 6 mm, with pin spacing of 0.5 and 0.8 mm.
FPGA Certus-NX is AEC-Q100 certified, supports AES-256 encryption with ECDSA. They are compatible with Lattice Radiant and Lattice Propel software tools to help simplify and speed up the design of automotive systems.
Certus-NX samples for the automotive industry are already being shipped to selected customers. The manufacturer does not report the timing of widespread availability.