Fresh statistics on the sales of processors from the largest German store Mind factory have appeared on the Web. For a while, there was no such data, so it is possible to assess the changes in recent months.
So, AMD continues to lead, although its positions have slightly decreased. As you can see in the diagrams, the company's share is now 76%, which is the lowest figure in more than a year.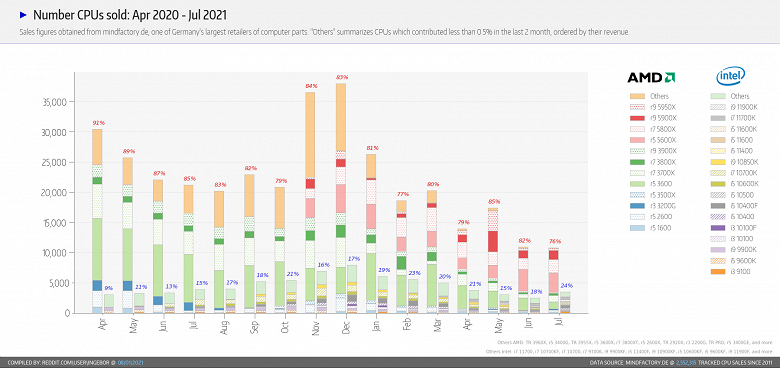 The undisputed leader is the Ryzen 5 5600X processor. Actually, this was expected, since earlier the leaders were Ryzen 5 3600X / 2600X / 1600X. This is followed by the Ryzen 7 5800X and Ryzen 9 5900X.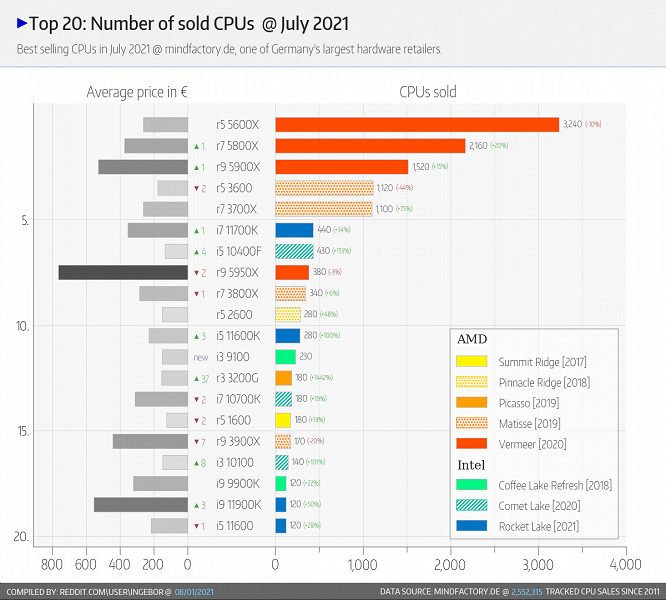 The best Intel processor was the Core i7-11700K, which finished in sixth place, but its sales are more than seven times lower than the Ryzen 5 5600X and only slightly more than the expensive 16-core Ryzen 9 5950X.
The average selling price of a processor from AMD was 327 euros, an increase of 1.5 times over the year. Intel's figure was 239 euros, a decrease of 23%.