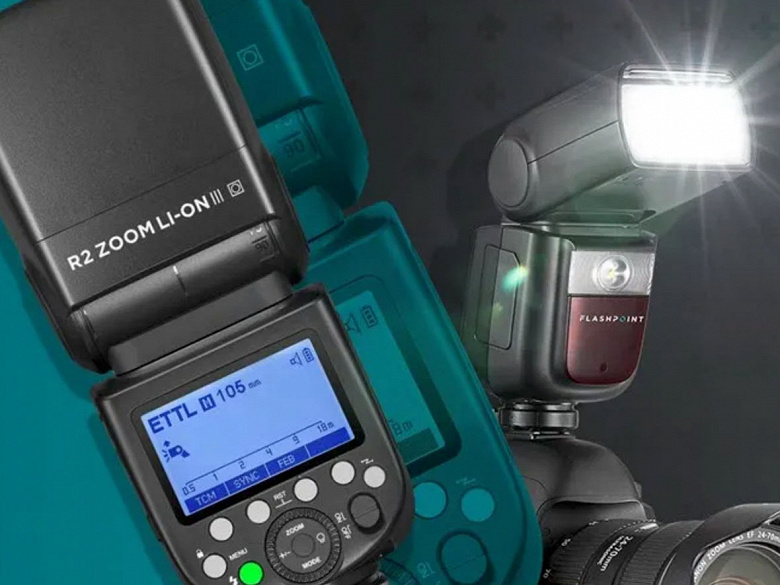 Godox has unveiled the V860 III, which, as the designation indicates, is an updated version of the existing V860 II. The new model has inherited all the functions of its predecessor and received several new features, such as modeling light, which allows you to re-evaluate the effect of the flash. The power of the source is 2 W. Its brightness is adjustable - 10 steps are available. In addition to previewing the lighting, the modeling light should help you focus in the dark. Modeling light has a color temperature of approximately 5300K.
The novelty also differs from the V860 II in increased autonomy, quick release mount and more thoughtful control with the ability to quickly switch between modes.
The flash head zooms to provide an angle of illumination that matches the angle of view of a full-frame lens with a focal length of 20 to 200 mm. The guide number is 60 at ISO 100 and 200mm zoom. The recharge time between full power pulses is 1.5 seconds, and the updated 2600 mAh lithium-ion battery provides up to 480 full power pulses. The flash head pivots about 330 ° about the vertical axis and more than 120 ° about the horizontal axis.
The flash is equipped with a 2.4 GHz wireless flash system that allows flash groups to be grouped and triggered. Supports high-speed sync for shooting up to 1/8000 s, rear-curtain sync, bracketing and exposure compensation. The flash is compatible with Canon, Fujifilm, Nikon, Olympus, Panasonic, Pentax and Sony cameras. It costs $ 229.