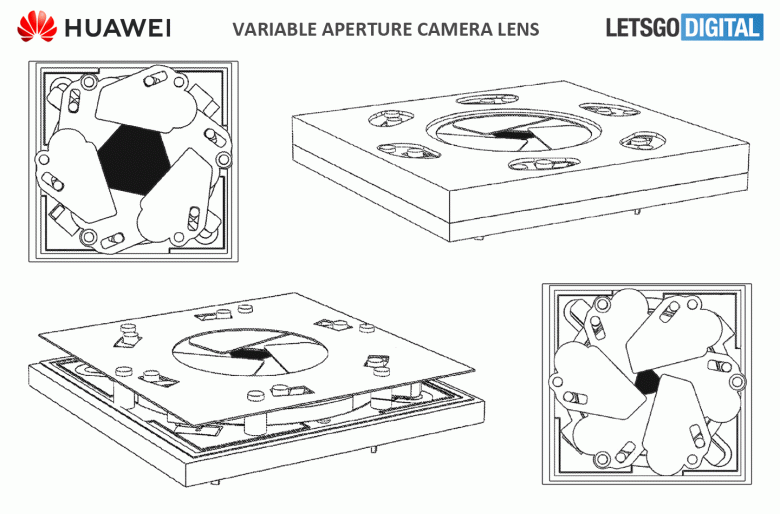 The variable aperture, common in DSLR and mirrorless lenses, has already appeared in smartphone cameras. It is found in cameras of some Samsung and Sony smartphones. It looks like Huawei will be able to continue the list over time, as a corresponding patent obtained by a Chinese manufacturer has been discovered on the network.
LetsGoDigital has combined the static images from the patent into an animation showing how the aperture changes. The design includes six petals that move in synchronization to reduce or increase the light flux incident on the image sensor.
A feature of the aperture for the camera used in a smartphone is a strict size limitation. The petals can be moved by an electromagnetic or piezoelectric drive.