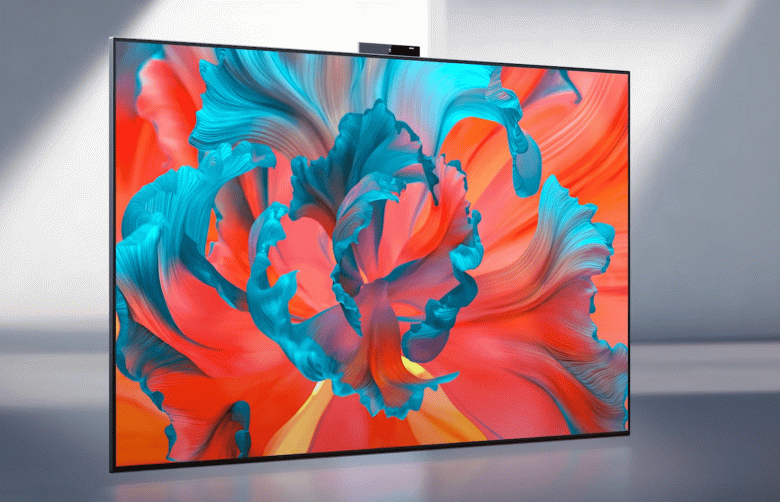 The new Huawei V75 Super smart TV goes on sale for about $ 3,800 and is initially available in China. This is the first Huawei TV with a Mini-LED screen, using 46,080 tiny LEDs divided into 2,880 lighting zones.
In addition, television Huawei V75 Super boasts a 120-Hertz-screen brightness of 3000 cd / m 2 and 97 percent coverage of DCI-P3 color space. The device runs HarmonyOS 2.0 and has a 24MP AI camera.
With the help of the camera, the TV can determine the distance to the audience and adjust the brightness accordingly. The camera is also used for user recognition, gesture control, and video calling.
In addition, the TV also received 20-component Devialet acoustics with a total power of 75 watts. SoC Honghu 898 is used as a hardware platform, the amount of RAM and flash memory is 4 and 128 GB, respectively.