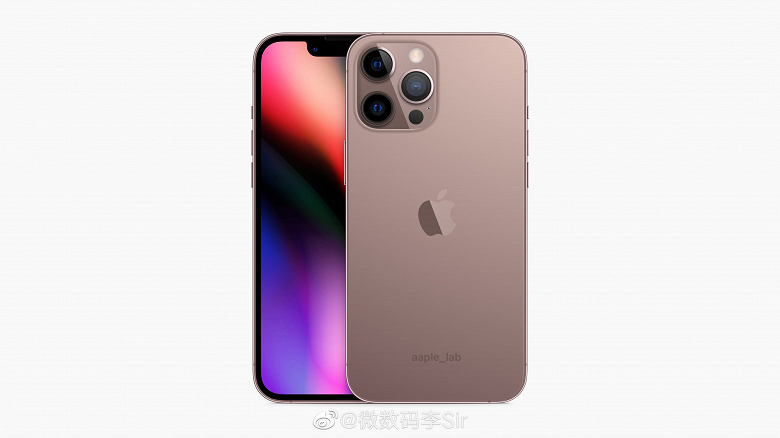 With a few weeks left before the presentation, the information flow has only intensified. After the first photos of the iPhone 13 Pro in Rose Gold came out, sources have released high-quality computer-generated images that show the iPhone 13 and iPhone 13 Pro in that color. Smartphones will receive screens with a diagonal of 6.1 and 6.7 inches, respectively. The smartphones are also expected to be offered in a more classic gold color called Sunset Gold.
All iPhones will receive a reduced cutout for the front camera, which will be the main design change of the line, as well as a slightly modified main camera unit. The screen of older models will support an adaptive image refresh rate from 1 to 120 Hz, in addition, the company will increase the capacity of flash memory up to 1 TB.
The new phones will be based on the Apple A15 Bionic single-chip system, which is manufactured using a 5-nanometer manufacturing process. They will support the mmWave 5G band outside of the US. It is also reported that thanks to the new layout and the use of smaller components, it was possible to use larger batteries. The new iPhone 13 will support 25W fast charging technology. In addition, all iPhone 13 models will be equipped with a laser rangefinder.
Today there are photos of packaging stickers that confirm that the smartphone will indeed be called the iPhone 13. The presentation of the new product is expected in September, possibly on the 14th.