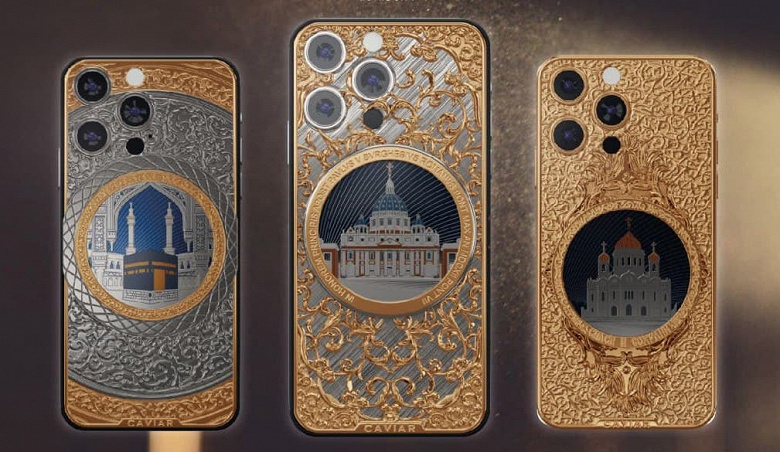 The premium models of the Credo collection are decorated with images of temples under glass. Caviar, known for its incredibly expensive variants of popular smartphones, is preparing to launch the next generation of iPhones ahead of Apple's announcement.
This time, the Russian luxury brand presented the iPhone 13 Pro collection, which is positioned as a collection for believers. The models of this collection are decorated with images of temples under glass and are dedicated to three religions - Orthodoxy, Catholicism, and Islam.
The St Peter`s Basilica iPhone model received an image of St. Peter's Cathedral in the Vatican. The back panel of the iPhone Cathedral Of Christ The Savior features an image of the Cathedral of Christ the Savior. iPhone Kaaba showcases an ensemble of minarets and the main Muslim shrine - the Kaaba.
All three versions are made of gold-plated titanium. The models in this line will be released in limited quantities, 99 pieces each. The cheapest "Catholic" iPhone 13 Pro will cost from 416,000 rubles, the price for the "Islamic" iPhone 13 Pro starts from 419 thousand rudders, and for the "Orthodox" - from 424 thousand rubles.