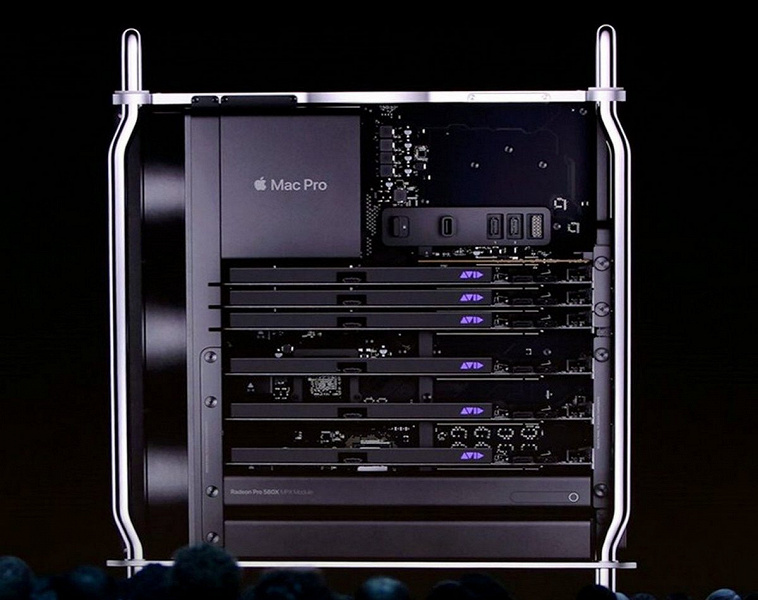 As is usually the case, AMD unveiled its new professional cards at the same time Apple added these cards to its PCs. All three new items are now available for the Mac Pro, making it much more productive in a number of tasks.
Particularly impressive is the ability to install a pair of Radeon Pro W6800X Duo in the Mac Pro, meaning it will be a system similar to the four Radeon Pro W6800X 3D cards. True, relative to the base Radeon Pro 580X, such a pair will have to pay $ 9600.
The Radeon Pro W6800X costs $ 2,400 ($ 5,200 for two), while the Radeon Pro W6900X will cost $ 5,600 ($ 11,600 for two). One dual-GPU Radeon Pro W6800X Duo is priced at $ 4600, which is cheaper than the W6900X.
All prices are for new Mac Pro purchases. The cards will obviously be available separately for those who want to upgrade a previously purchased computer, but there are no prices yet.