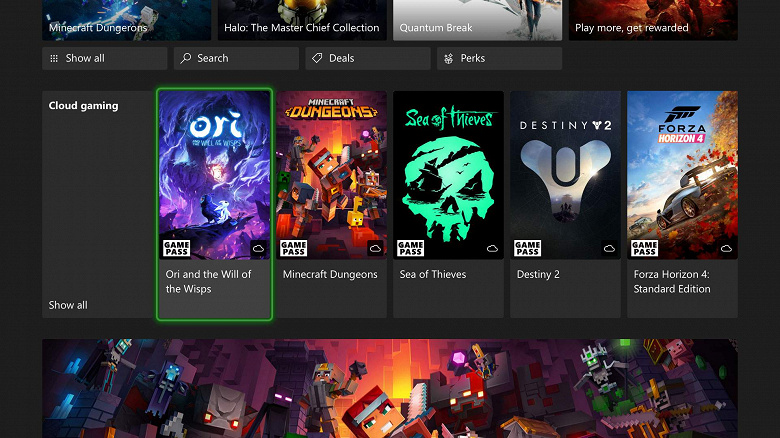 Microsoft continues to develop its xCloud cloud gaming service. In early August, Windows users got access to it, although so far only in test mode.
Now, during the Xbox Gamecom 2021 broadcast, it has been announced that Xbox Cloud Gaming will be available for the Xbox One, Xbox Series S, and Series X consoles in time for the Christmas sales season.
Of course, most xCloud games are already available for Xbox. However, xCloud provides players with several advantages. Integration with xCloud will allow Xbox owners to simply press the Play button in an Xbox Game Pass game and start testing right away without having to wait for the lengthy, often hours-long download process to complete. It will also be possible to immediately join a multiplayer game as soon as a friend sends you an invitation, without waiting for the installation to complete.
In addition, Xbox Series S / X exclusive games such as Microsoft Flight Simulator and The Medium will be available on older Xbox One consoles.
For the launch of xCloud, Microsoft will update the Xbox Dashboard on Xbox One and Xbox Series S / X consoles to include the cloud icon on xCloud-enabled games. It supports streaming up to 1080p and 60fps, which can be a bit disappointing for 4K TV users.
XCloud will be available in the fall for Xbox Insiders prior to wider release. Microsoft plans to announce test launch details soon.