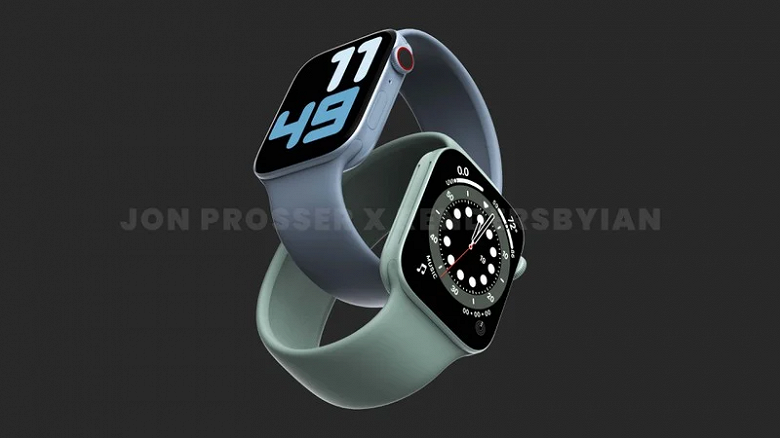 Apple is preparing a whole series of new products that should debut in the coming fall. Among them is the next generation of Apple Watch smartwatches.
According to Chinese sources, Apple Watch Series 7 will come in larger sizes of 41mm and 45mm, replacing the current 40mm and 44m options that have been offered since the Apple Watch Series 4.
Until the release of the Apple Watch Series 4, the company offered watches in 38mm and 42mm sizes. With the release of the Series 4 with a larger display in 2018, the case sizes have grown to 40mm and 44mm, respectively.
According to the source, the new Apple Watch Series 7 will remain compatible with previous generations of bands.
The future Apple Watch is expected to radically overhaul the design - the watch will receive an angular appearance in the style of the iPhone 12, narrower bezels and a larger screen area.
The Apple Watch Series 7 could officially debut alongside the iPhone 13 lineup at Apple's online event in September. New iPads, AirPods, Mac mini and MacBook Pro are also expected to launch in the coming months.