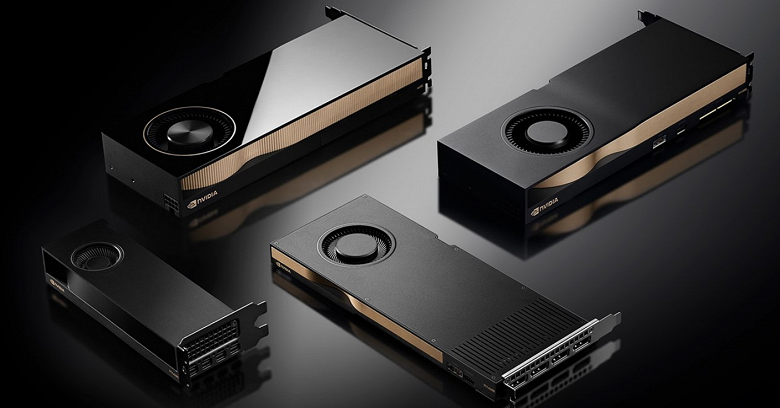 As reported the other day, Nvidia has unveiled a new professional graphics card - the RTX A2000. This is an adapter that would have previously been named Quadro, but Nvidia has dropped the brand.
The peculiarity of this model is in its compact dimensions. It is not only very short but also low-profile. It is the smallest accelerator in the RTX A-line.
In terms of specifications, they are very similar to the gaming GeForce RTX 3060, although not identical. The RTX A2000 received 3328 CUDA cores, 104 tensor cores, 26 RT cores, 6GB of GDDR6 memory with ECC support, and a 192-bit bus.
The adapter performance (FP32) is 8 TFLOPS, the RT cores are 15.6 TFLOPS, and the tensor cores are 63.9 TFLOPS. The TGP value is only 70W, which seems to allow the card to dispense with an additional power connector. At least it is not visible in the images, it is not mentioned in the press release, and the PCIe capabilities are enough since the slot provides up to 75 watts of power. There are also four DisplayPort 1.4a ports.