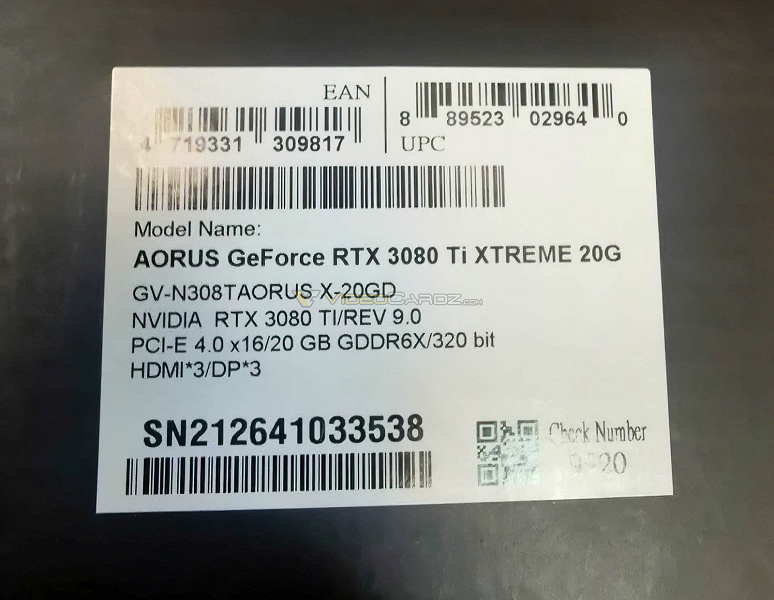 The GeForce RTX 3080 Ti graphics card is known to be equipped with 12GB of memory, although there have been rumors of a 20GB version. Apparently, Nvidia even released a number of such adapters before changing its mind about the amount of memory.
At least a couple of such cards were found in Russia. This is the Gigabyte Aorus GeForce RTX 3080 Ti Xtreme 20G. True, the photographs only show the packaging and the label on the 3D card, but the adapters themselves are not fully captured, so it is unclear whether they are really equipped with 20 GB of memory. If so, such cards will end up in someone's hands, and the corresponding tests will appear on the Web.
It is also possible that the manufacturers forgot to replace the labels on the packages, and the adapters themselves still have only 12 GB of memory.