The first high-quality photographs of the AMD Ryzen 5000G processor crystal under a microscope have appeared on the web. In this case, it is Ryzen 5 5600G, but there is no difference since it has exactly the same crystal that is used in the production of Ryzen 7 5700G.
The Cezanne processor crystal contains 10.7 billion transistors with an area of ​​only 180 mm 2. For comparison, the Core i9-11900K contains 6 billion transistors in an area of ​​205 mm 2.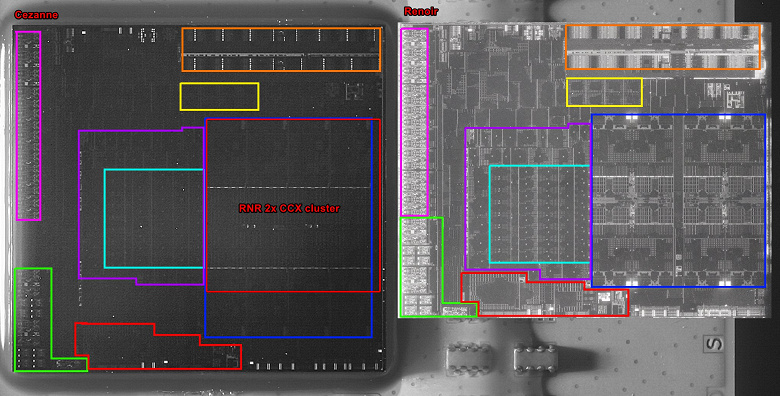 In the photos with the markings, you can see different APUs, but they are mostly not signed. However, the CPU block is clearly highlighted in blue on the right, and the GPU is located to the left.