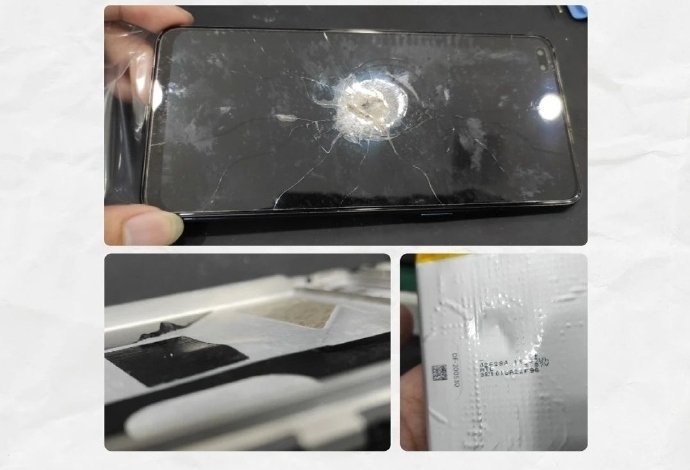 Recently it became known about how an Oppo smartphone in real conditions stopped a bullet: a Filipino soldier contacted the Oppo service center via Facebook with a question about how much it would cost to restore a damaged smartphone. He said that during the shootout he received a bullet in the thigh, which hit a smartphone in his pocket. The soldier was amazed at the quality of the device and decided to fix the phone, which he now considers happy.
The service center immediately took the smartphone into operation: it turned out to be Oppo Reno4. Inspection showed that the smartphone was damaged not only the screen, but also the battery, but the rest of the smartphone remained practically unchanged. After confirming the diagnostic results, Oppo service personnel replaced the screen, battery and other components and returned the phone to its original condition.
On the same day, the soldier received his lucky smartphone back. This example confirms that rugged Nokia phones from the past have a worthy successor in the world of smartphones.