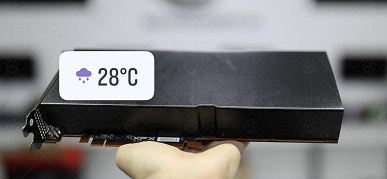 Radeon RX 6000 video cards are already in stores in very modest volumes, and now at least XFX has begun producing such adapters specifically for miners.
At least, the source suggests that the adapter in the pictures is focused specifically on mining cryptocurrencies since it is not equipped with single video output. Although, at the same time, a passive cooling system, very similar to that of Radeon Pro cards, raises doubts about this purpose.
As for the rest, this is a GPU Navi 21 adapter, as indicated by the location of the GPU strapping capacitors on the back of the card. Also noteworthy are the two eight-pin power connectors.