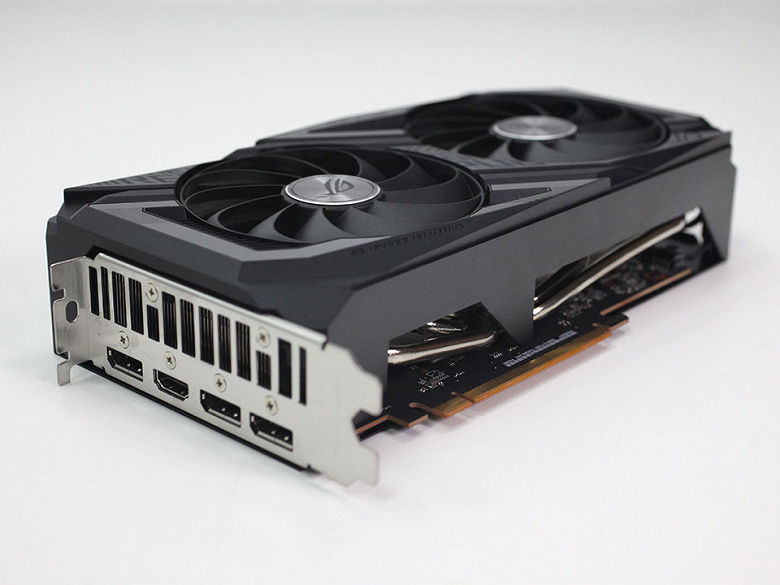 Today the ban on the publication of reviews of the Radeon RX 6600 XT video card, which was presented some time ago, has been lifted.
Recall that the adapter offers 2048 stream processors as part of the Navi 23 GPU, 128-bit bus, 8 GB of GDDR6 memory, and 32 MB of Infinity Cache memory. The recommended cost of the adapter is $ 380, which makes it a little more expensive than the GeForce RTX 3060. Is AMD's new product faster at the same time?



As you can see, faster. Faster by about 10-15%, but only in Full HD and WQHD resolutions. For some reason, in 4K, the RTX 3060 performs exactly at the level of the competitor's adapter. Moreover, in 4K, the Radeon RX 5700 XT is slightly faster than both, although at lower resolutions it sits somewhere in the middle. Presumably, the noticeable decrease in 4K performance in the RX 6600 XT is due to the narrow memory bus combined with not the largest amount of Infinity Cache memory, which is precisely designed to compensate for this narrowest bus.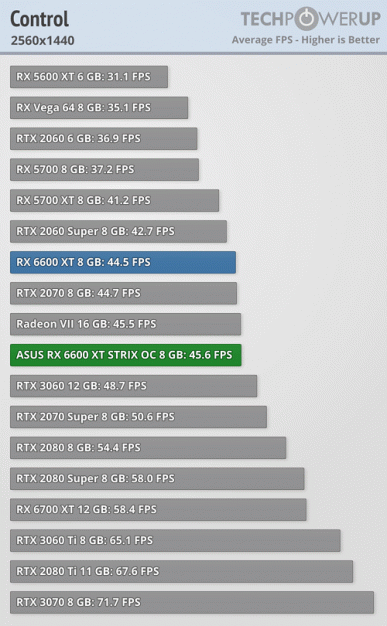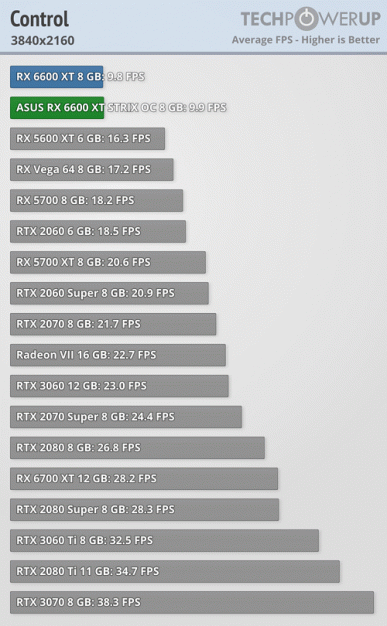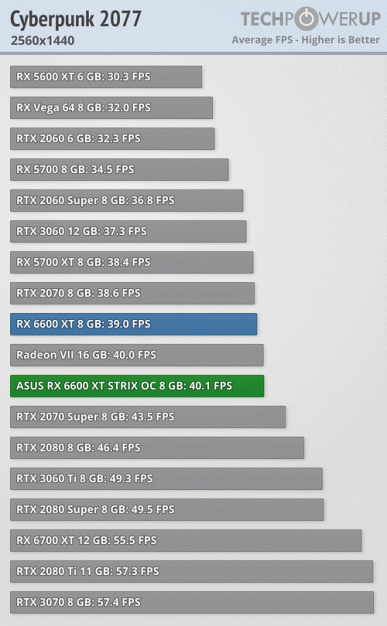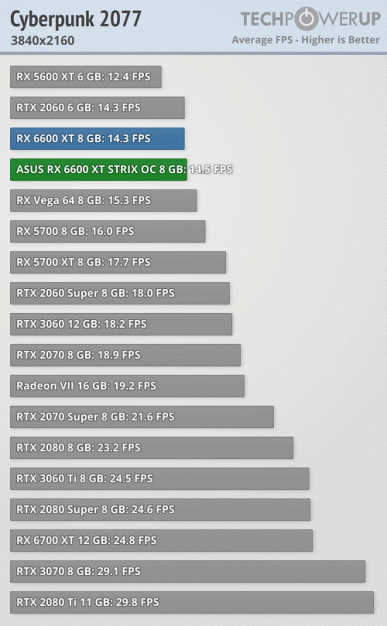 At the same time, interestingly, this decrease is not noticeable in all games. In fact, only two games seem to have a problem. These are Control and Cyberpunk 2077. In these projects, the performance of the RX 6600 XT catastrophically drops precisely with the transition from 2K to 4K. In other situations, the card has no problems even with 4K, where it is often still faster than the RTX 3060.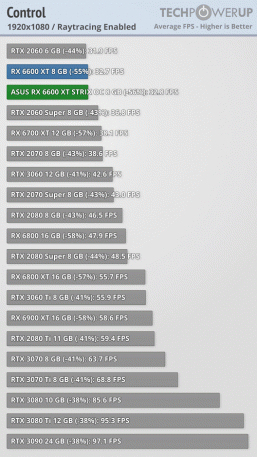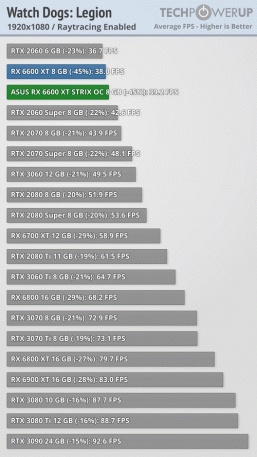 However, the RX 6600 XT was created and is positioned by AMD as a solution for Full HD. Thus, from this position, the novelty fully complies with the manufacturer's promises.
With ray tracing enabled, of course the GeForce cards look a lot better. As for power consumption, the RX 6600 XT is also more economical than its main competitor.