The Radeon RX 6600 XT, as we learned yesterday, does not differ in high mining performance, demonstrating the result below the RX 5600 XT, GeForce RTX 3060, and even the RX 580.
However, later sources drew attention to the fact that AMD's new product stands out for its incredibly low power consumption. After optimization and achieving the performance of 32 MH / s, the power consumption was only 55W! For comparison, the same RX 580 with the same hash rate consumes 130 W, and the RX 5600 XT, although slightly outperforming its successor, consumes twice as much.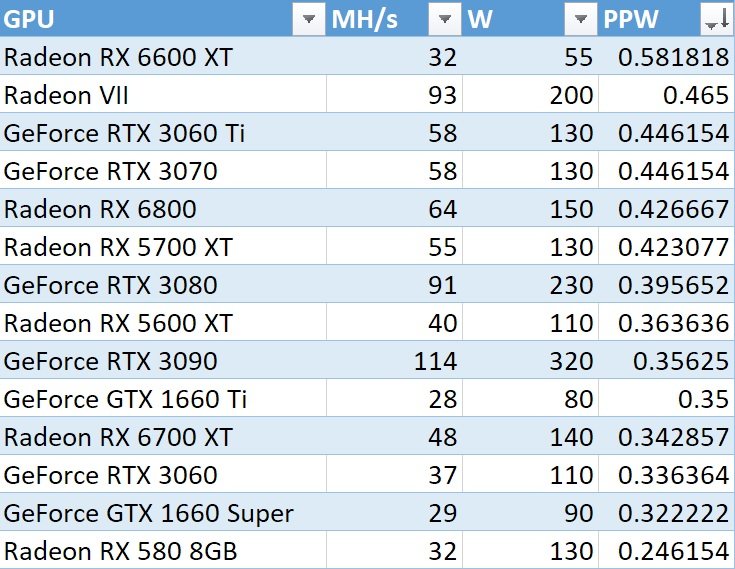 As you can see from the table, no video card comes close to the result of the RX 6600 XT. It should be noted here that all data is given for video cards after optimization. Without optimization, the new AMD produces about 28 MH / s with a power consumption of 93 watts. As a result, this adapter no longer looks so helpless in mining, considering the power consumption.