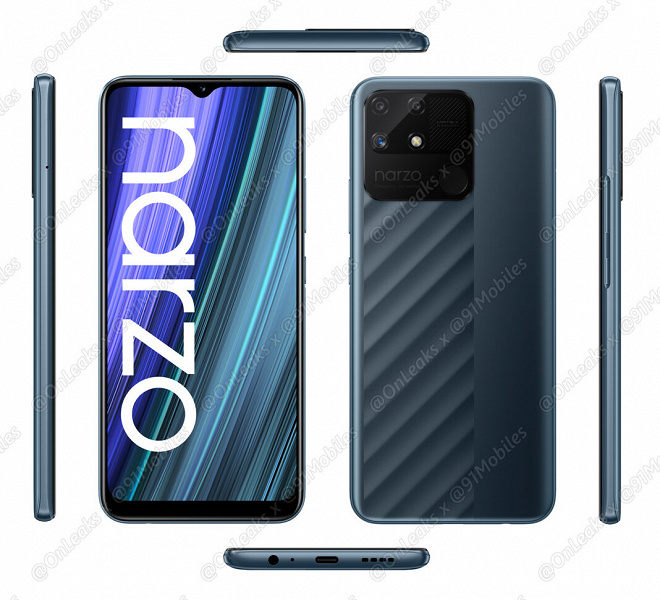 A very unusual smartphone is being prepared by Realme. The render of the Narzo 50A model got on the Internet, thanks to which we can evaluate a somewhat strange decision of the manufacturer.
As you can see, the device will receive a very large camera module, which even has a built-in fingerprint scanner. At the same time, this very scanner is located much higher than usual, and from the experience of a number of Samsung models, everyone already knows that this location is far from the most convenient.
In addition, it turns out that to the right of the image sensors and above the fingerprint there is simply an empty area of ​​plastic. One would think that there would be a small display, but there is nothing like that in this place.
The characteristics of the smartphone are still largely unknown. You can see the headphone jack and USB-C port. It is also reported about the main camera with a resolution of either 12 or 13 megapixels, and the resolution of the front one will be 8 megapixels. Narzo 30A is equipped with MediaTek Helio G85 SoC, so the new product should be at least as good.