This is 3 points more than the Galaxy A52. Also, this result is generally comparable to the result of the second-generation iPhone SE and Xiaomi Redmi Note 10 Pro.
For the quality of the photo, the novelty received 112 points, for the video - 92 points. But the capabilities of the TV camera for some reason are estimated at 56 points against 64 points for the Galaxy A52, although the latter does not have a telephoto camera, unlike the Galaxy A72. And this moment is mentioned in the review, but not explained in any way.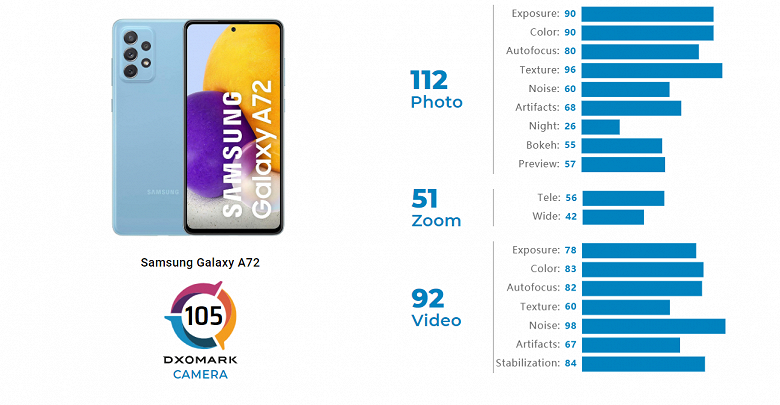 Overall, for its hefty price tag, the Galaxy A72's camera isn't the best or one of the best, but it's not bad either.