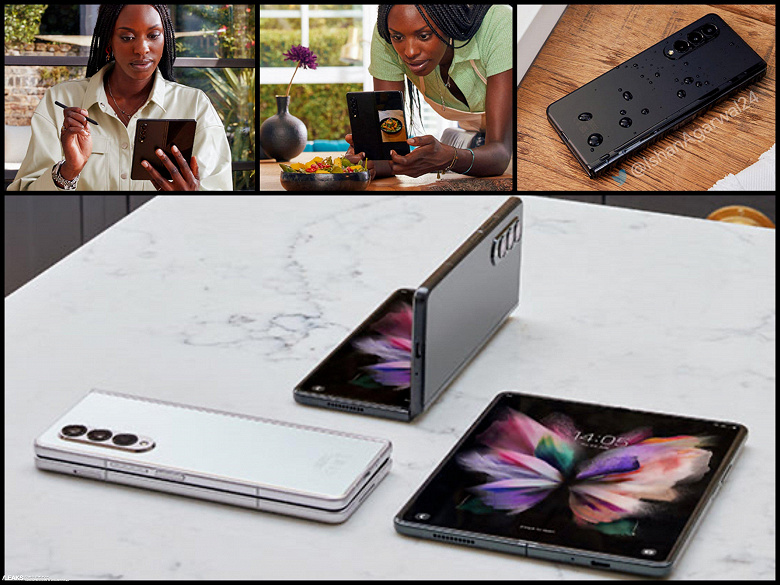 High-quality images of Samsung's new smartphones continue to appear on the web, which will be shown this week as part of the Samsung Galaxy Unpacked event. These photos of the Samsung Galaxy Z Fold3 and Galaxy Z Flip3 are most likely part of the official commercials as well.
The Galaxy Z Fold 3 is expected to have a 6.5-inch external screen and a 7.5-inch foldable display, a Snapdragon 888 SoC, triple camera, and stylus control support. The Galaxy Z Flip 3 will have a 6.7-inch foldable screen, 1.9-inch lid display, Snapdragon 888, dual camera, and compact size.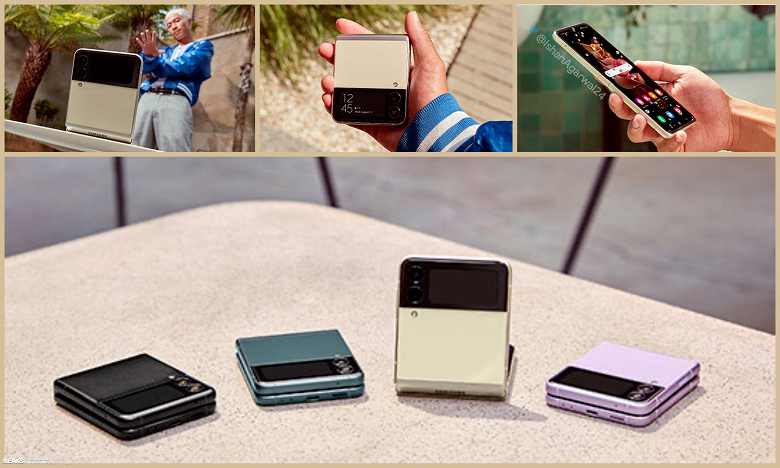 The Samsung Galaxy Z Fold3 and Galaxy Z Flip3 will be the company's most durable bendable smartphones and will meet an IPX8 rating.
The base variant of the Z Fold3, with 256 GB of storage, will be offered for 1,899 euros, while the older version, with 512 GB of storage, will cost 1999 euros. At the same time, the Galaxy Z Flip3, with 128 GB of flash memory, will cost from 1099 euros, and the version with 256 GB of memory will cost 1149 euros.
The presentation of Samsung Galaxy Unpacked will take place tomorrow.