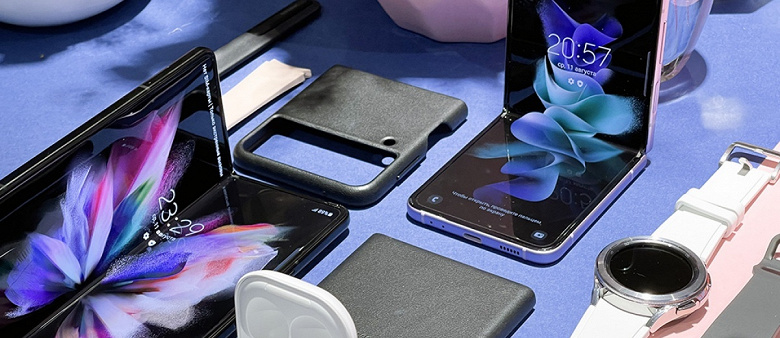 Samsung has changed its policy to allow old devices to be exchanged for new ones at a surcharge. With the launch of the new foldable Galaxy devices, Samsung has increased to four the number of devices you can exchange for a surcharge for the Galaxy Z Fold3 or Galaxy Z Flip3.
This is a great offer for those looking to get rid of old, unnecessary smartphones. It is worth noting that the ability to exchange four smartphones is only valid for the new Galaxy Z Fold3 and Z Flip3. The offer is currently available with pre-ordering phones.
At the same time, Samsung sets a maximum compensation limit for four smartphones: for the Galaxy Z Fold 3, users can get a discount of up to $ 800, while those who pre-order the Z Flip 3 can receive compensation up to $ 650.
Samsung also announced that buyers can bring not only smartphones but tablets or smartwatches as well. Apart from that, Samsung is also offering up to $ 200 and $ 150 instant replacements for accessories for the Galaxy Z Fold3 and Z Flip3, respectively.
According to Samsung, the Galaxy Z Fold3 has a large display and the ideal form factor for mounting a camera under the display, while high-quality selfies are a more important aspect of the daily life of potential Galaxy Z Flip 3 users.