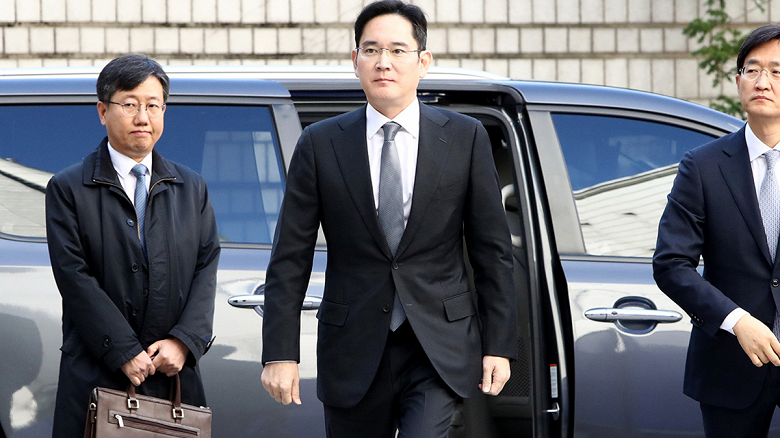 According to The Guardian, Samsung vice-chairman Lee Jae-Yong will be released on parole Friday after serving 18 months in prison from his 30-month sentence.
He is one of the country's 810 prisoners to be released from prison in celebration of Liberation Day, the day the country was freed from Japanese invaders in 1945. Lee Jae Young was sent to prison in January after a retrial. On retrial, his original 5-year sentence was reduced to 2.5 years.
Lee Jae Young first faced legal trouble in February 2017 when he was arrested for bribery after donating money to two non-profit organizations run by former president Park Geun Hye, who is currently serving a 20-year sentence.
According to The Guardian, Lee Jae Young will be released for political, social, and business reasons. The concern is brewing in the country that important decisions are not being made at Samsung without him. The excitement intensified after Xiaomi overtook Samsung to become the leader in the global smartphone market.
Lee Jae Young will be able to return to work with the permission of the country's Minister of Justice. Following his arrest, it was revealed that Lee Jae Young's family was going to pay $ 10 billion in inheritance tax and donate his art collection to the South Korean National Museum. His collection includes works by Salvador Dali, Pablo Picasso, and Claude Monet.