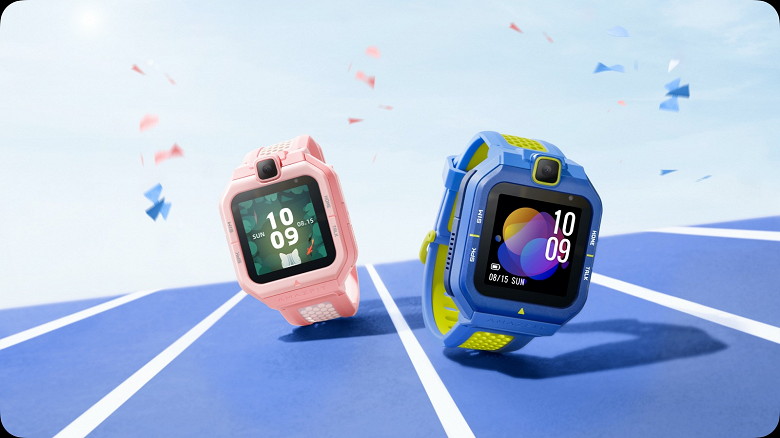 Huami, a well-known contract manufacturer of Xiaomi Mi Band smart bracelets, as well as wearable devices under its own brands Amazfit and Zepp, has started selling its first smartwatches designed specifically for children.
A device with the complicated name Amazfit Happya Children's Health Watch is already available for purchase in China at a price of $ 123.
The watch is equipped with a 1.4-inch LCD screen with a resolution of 240 x 240 pixels, a 700 mAh battery, a 2-megapixel wide-angle camera for video calls and photos, and a sensor for constant heart rate tracking.
The hardware is based on a self-developed single-chip platform Huangshan No. 1 AI familiar with other Amazfit products.
A key is provided for quick communication with a parent or guardian. Other safety features include identification of permitted zones, alerts when a child leaves a permitted area, and accurate positioning using GPS, compass, and base stations. There is also a SIM card slot for 4G communication.
Supports proprietary voice assistant XiaoAI. He will answer questions, tell poems and fairy tales. There is also support for the Alipay payment system. Parents will be able to track the child's spending, as well as set a limit on spending. The watch can work autonomously for four days in an economical model.
There is a function to reduce the risk of myopia - the watch will remind you to take your mind off gadgets and suggest physical activity. Outdoor time is tracked using sunlight and environmental data.
Other features include special children's activity modes such as jumping, running, and squatting, water-resistant (IP68), sleep tracking, and sleep quality tracking.