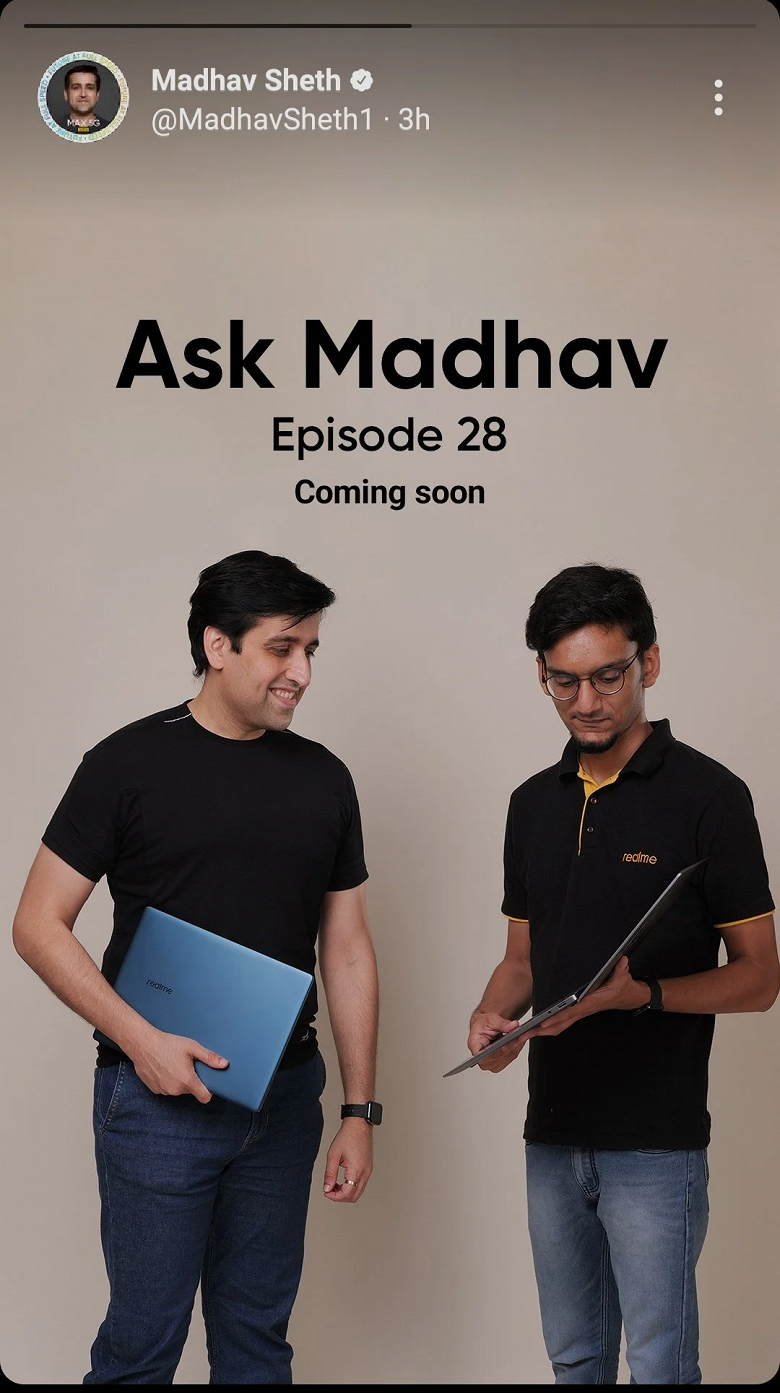 Madhav Sheth, CEO of Realme India, posted a photo of him holding a blue Realme Book laptop while a colleague shows off a gray version. Realme CEO Madhav Sheth is expected to reveal some information about the Realme Book in the upcoming 28th issue of the Ask Madhav YouTube video. The blue version of the laptop is expected to be named Real Blue and the series is expected to be Real Gray. Real Red and Real Apricot color variants will also be released. The image confirms that the laptop will unfold at a fairly large angle, which does not reach 180 degrees.
The laptop has a symmetrical design with a neat keyboard and large trackpad. It received two USB-C ports located on the left side of the device, as well as a USB-A port and a 3.5mm audio jack located on the right side of the device.
The Realme Book is rumored to be equipped with a 14-inch FullHD LCD display. It is expected to be powered by 11th Gen Intel processors. The laptop will run the Windows 10 operating system, with the company confirming that it will support Windows 11. The price of new items should be about $ 540.